Man pleads guilty to killing pregnant woman, setting fire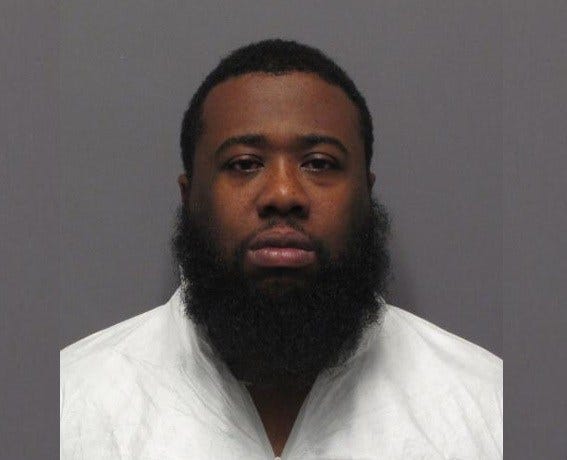 By: News Staff
Email: news@abc6.com
Twitter: @ABC6
PROVIDENCE, R.I. (WLNE) – A Providence man pleaded guilty Thursday to murdering his pregnant girlfriend and her unborn child in 2015.
Born Smith, 31, pleaded guilty on charges of first-degree murder and first-degree arson after beating his girlfriend, Aliss Collins, to death with a fire extinguisher and setting fire to her Cranston apartment in November of 2015.
Now Thursday, nearly two years after the murder, Smith was sentenced to two life sentences by Superior Court Justice Sarah Taft-Carter, which will be served concurrently under the terms of the plea.
Cranston Police and Fire were called to Collins' Marcy Street apartment for reports of a fire at the address. Upon their arrival, first responders discovered Collins on the bathroom floor, suffering from severe head injuries. Later investigators concluded that the fire had been set intentionally.
An investigation by Cranston Police found several pieces of evidence tied to the defendant. Cell phone records, witness statements, and a fire extinguisher covered in Collins' blood and Smith's fingerprints all helped investigators to build a case against Smith.
Collins, the victim, died from several severe blunt force injuries and smoke and carbon monoxide inhalation. She was eight and a half months pregnant with Smith's child.
"Aliss Collins had much to look forward to when her life – and that of her unborn child – were taken by the defendant," said Attorney General Peter F. Kilmartin. Attorney General Kilmartin noted that Thursday's plea "marks just over two years since this terrible crime shattered the lives of Aliss' family, yet there is no amount of time sufficient to understand or accept the loss they experienced".
© WLNE-TV / ABC6 2017