Man reunites with Glocester officer who saved him from sinking truck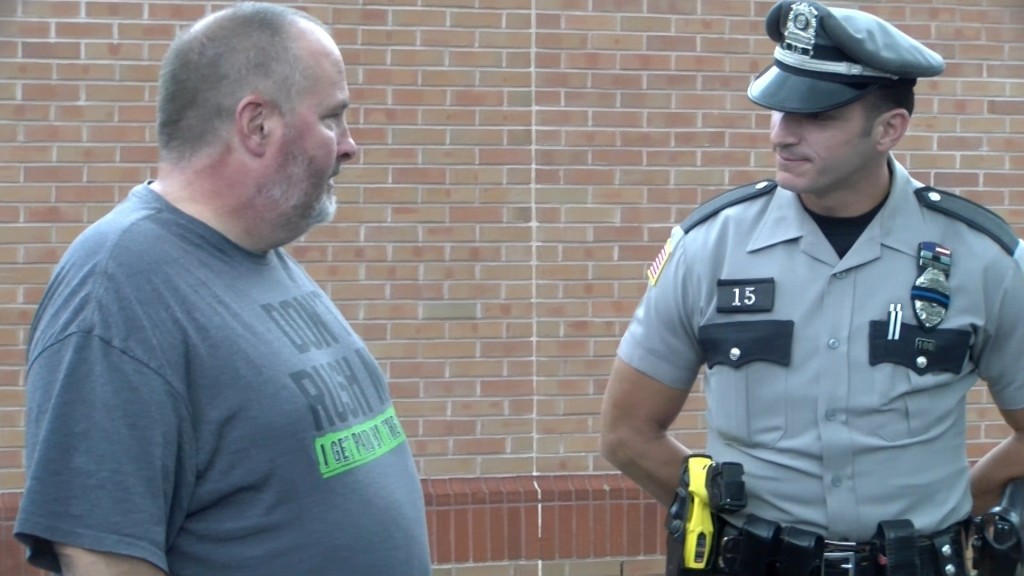 By Alana Cerrone
acerrone@abc6.com
@Alana_Cerrone
It's hard for Kevin Lyons to listen to the playback of the 911 call that saved his life.
"I need help fast. I'm in a pond…I can't get out…hurry my truck's going…fast!"
He was on his way home to Providence Monday night after helping out a friend in Pascoag. Spring Grove Road was the shortcut home.
"All of a sudden my tire hit the right side of the tar and went right into the water."
Within seconds water rushed in. His truck started sinking in 12 feet of water…and Lyons called 911.
"I was trying to get the windows down, trying to unlock the doors, trying to get out! The operator there was trying to get me to take my headrest off to break the window but the headrest wouldn't come off…thought I'd never see my wife again."
Then Glocester Patrolman Jeff Jenison showed up.
"I could see it was not secure… it kept dipping down. The longer I waited the more it would go into the water so I knew I only had minutes to get him out before the vehicle would go completely submerged."
Officer Jenison says he had never been in this situation before – this was not something they'd taught him in the police academy. So he had to work off of instinct.
"I've been on 12 years now. You just learn from doing, so…at that point I knew I had to break a window."
In an emotional reunion, Lyons thanks Officer Jenison for jumping to his aid.
"Just so much – thank you. He was so nice, so helpful."
"That's the greatest part of this job. I don't consider myself a hero I just love doing what I do."
(C) WLNE-TV 2016