Man robs Cumberland Farms with a saw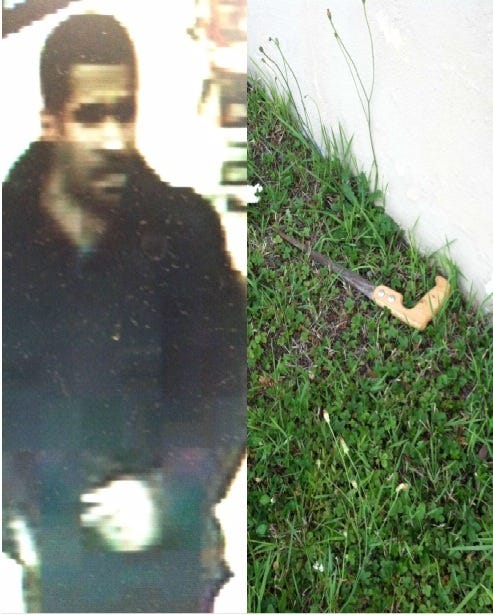 Olivia Cianci
news@abc6.com
New Bedford
police are on the look out for a black male in his 40's who robbed a Cumberland
Farms around 5 am. Police say the man entered the store and pretended to browse
until all of the customers left. He then went behind the counter and proceeded
to rob the clerk with a wooden handled saw.
The robber took off with an undetermined amount of cash, and
the clerk was unharmed.
The man has short black hair, and was wearing all black
sweats at the time.
Anyone with information is asked to contact Det. Raul
Espinal at 508-991-6300 ext 139.
(C) WLNE-TV 2013