Shooting suspect: If I was trying to kill them, they would be dead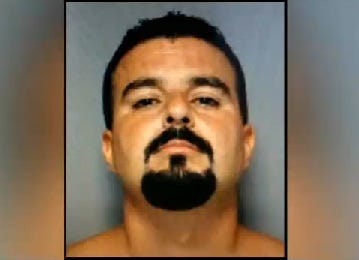 Dee DeQuattro
"I did not try to kill these people, If I did they would be dead," said Thomas Alejo during his morning arraignment at Kent County Courthouse.
Alejo is accused of shooting his estranged wife and her male friend outside of his daughter's karate studio on Wednesday evening.
Alejo, 40, allegedly approached the two in Galen Plaza and fired shots at them before fleeing the scene. The two suffered from non-life threatening injuries and were transported to Rhode Island Hospital.
Alejo fled the scene and after a day long manhunt Police apprehended him with a relative in Warwick on Thursday night.
He faced a myriad of charges Friday morning in Kent County Courthouse including two counts of felony assault with intent to murder.
The judge ordered Alejo held on $500,000 bail.
Alejo's ex-wife, Rose Alejo, wept in court saying that her daughters ages 14 and 20 will not have their father to attend their graduations.
She told ABC6 that Thomas is a "good man."
"He is a good man," she said, "this is out of character for him. I know everyone wants to believe he is an animal but he is not."
Alejo had to be removed from the court after he began to have angry outbursts. Has court officers removed him from the courtroom he screamed, "I could have shot them point blank."
(c) WLNE-TV 2013