Man sentenced for hiding drugs in children's toys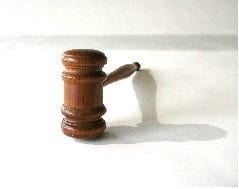 Olivia Cianci
A Providence man is sentenced to 15 years in prison after pleading guilty to one count each of being a felon in possession of a firearm, being a felon in possession of body armor, and possession with intent to distribute cocaine base.
Henry Lee, 30, was arrested by Providence police back in 2011 when a loaded firearm along with ammunition was found among children's toys in his apartment. Upon further investigation, police also revealed plastic bags of cocaine inside of a bureau drawer and a bullet proof vest inside a kitchen closet.
"Firearms and drugs continue to be a danger in our community. With this outstanding arrest and significant sentencing of an Armed Career Criminal, we are sending a clear message that criminals will be prosecuted to the fullest extent," said Providence Police Chief Colonel Hugh T. Clements Jr.
Along with 15 years behind bars, Lee is also ordered to serve 5 years of supervised release.