Man shot by Hernandez ordered to appear before Grand Jury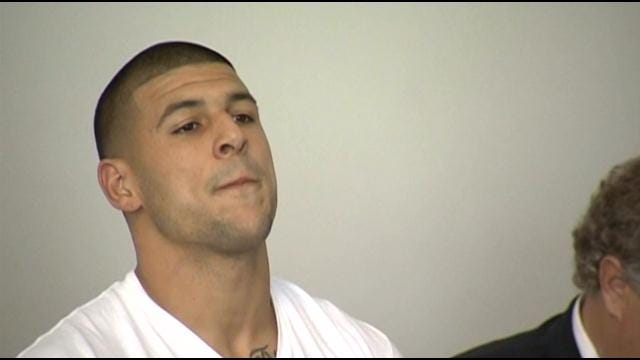 The Associated Press
A Connecticut man who says he lost an eye after being shot by Aaron Hernandez in February has been ordered to appear before a grand jury in Massachusetts that is investigating the former New England Patriots tight end.
Superior Court Judge Joan Alexander in Hartford on Friday ordered Alexander Bradley to appear July 17 in Fall River, Mass.
Bradley had been fighting an interstate subpoena, asserting he needed to return to Florida for medical treatment.
Bradley claims in a lawsuit he was shot by Hernandez with a handgun as they were driving in Florida after arguing in a Miami nightclub. At the time, he told police he did not know who had shot him.
Hernandez is facing a murder charge in the Massachusetts shooting death of his friend Odin Lloyd.