Man shot in chest in Providence Friday night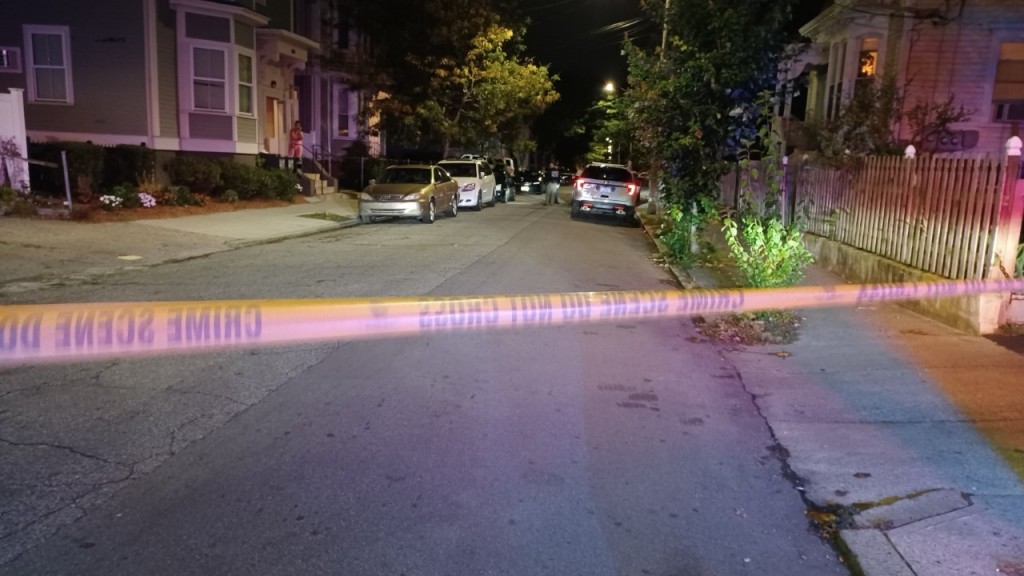 PROVIDENCE, R.I. (WLNE) – A man was shot in the chest Friday night in Providence, according to police.
Police said they responded to a report of shots fired on Bellevue Avenue just before 11 p.m.
When officers arrived, they found a woman standing over the victim, a 46-year-old man, applying pressure to his chest. The man had been shot.
A witness told police she was the passenger in a car parked in front of the home and saw the victim in an argument with a woman.
The woman was described as black, heavy-set, wearing a red sweatshirt and carrying several bags.
She was with a thin black man wearing a black shirt who was also carrying multiple bags. The witness told police the two appeared to be homeless.
The witness said she saw the man and woman sitting on the front steps of a Bellevue Avenue home when the victim came outside and told them to get off the property.
After a brief argument both subjects started to walk away, when the man walked back onto the first steps of the home, grabbed a gun from his satchel, and fired multiple times at the victim.
The two fled the scene on foot towards Dexter Street.
Providence police told ABC6 Saturday the victim is in stable condition.