Man stabbed, killed in Blackstone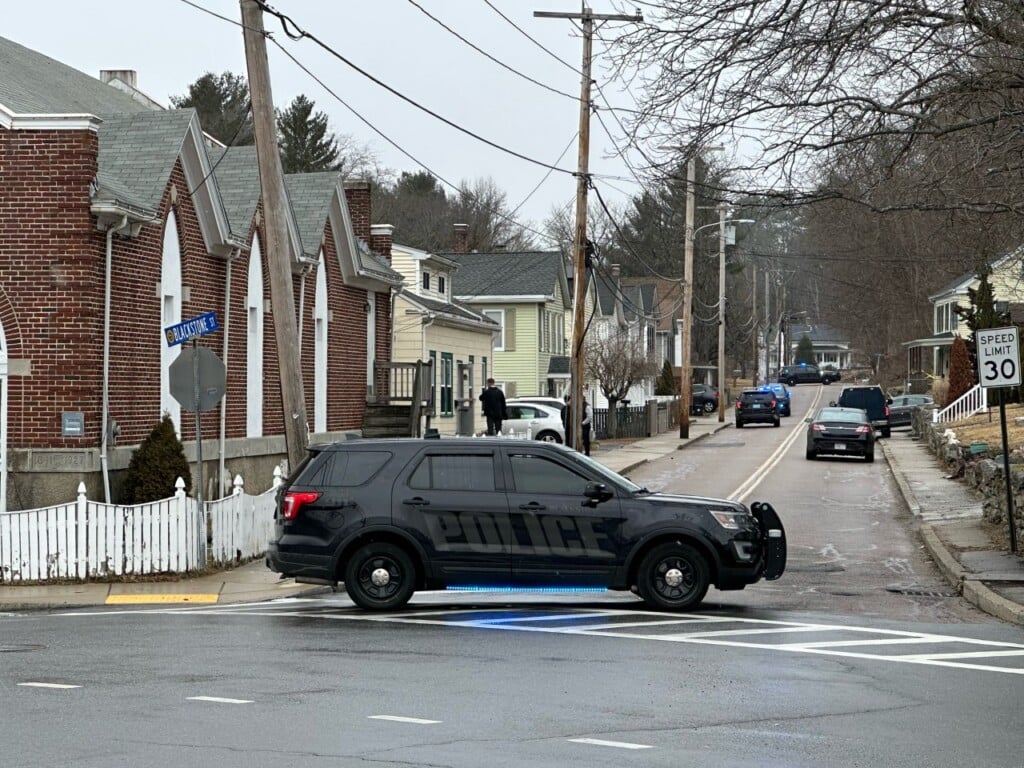 BLACKSTONE, MASS. (WLNE) — The Worcester County District Attorney's Office said one man is dead and one man is in custody after a stabbing on Blackstone Street.
Authorities said they responded to a call at 11:15  a.m. for a report of an assault.
Responding officers found a 42-year-old man who had been stabbed inside the Blackstone Street home.
The man was taken to Rhode Island Hospital where he later died, authorities said.
Blackstone police and the Worcester County District Attorney's Office said an investigation led to the arrest of a 32-year-old man.
Officials said that man has been charged with murder and assault and battery with a dangerous weapon causing serious bodily injury.
Due to the domestic nature of the incident, police said the victim's and suspect's identities will not be released .
The suspect is expected to be arraigned in Uxbridge Court on Monday.
Blackstone Police Chief Gregory Gilmore said this was an isolated incident and there was no danger to the public.