Man Stabbed to Death Over A Beer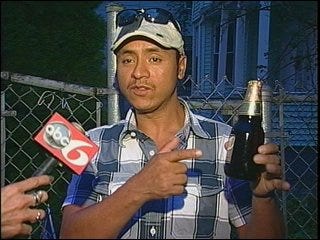 A 25 year-old man was stabbed to death Saturday after a fight over a beer.
Juan Carlos Mejia was walking along Messer Street when he stopped and asked several men sitting on a stoop for a beer. They reluctantly handed him one, at which point he reportedly smashed the bottle, then took off his belt and swung it at them like a weapon.
The three men he'd approached then stabbed him to death. When Providence Police arrived he was already been worked on by Fire Department crews.
Those three men were charged with the crime and they all face the possibility of being deported back to Guatemala, where they and the victim are all from.
ABC6 Reporter Erin Logan has more.