Man struck by lightning shares story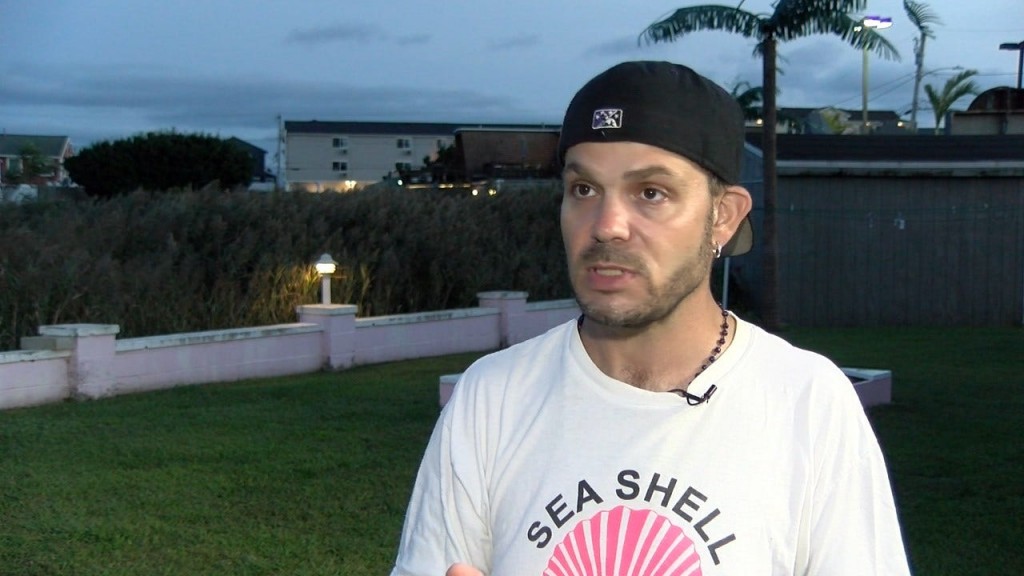 WESTERLY, R.I. (WLNE) — It started out as a stormy afternoon at the Sea Shell Motel in Westerly.
"I'm standing here, I'm filming it with my phone, that's when it happened. Right when I grabbed the door like this," said motel manager Eric Clement.
For Clement, that Tuesday thunderstorm quickly turned into a one-in-a-million brush with death.
"The loudest bang, the biggest flash I've ever seen and then all of a sudden I felt it right here in the tips of my fingers and go up my arm," said Clement.
Clement says the pain was indescribable, and he was scared for his life.
"I got shocked by a fuse box at my house, and I can't even tell you how much worse it was," said Clement.
Clement was treated by EMTs but walked away largely unscathed.
"For this gentleman it's very fortunate that he survived," said Dr. Lauren Gallagher, an emergency room physician at St. Luke's Hospital in New Bedford.
Dr. Gallagher described to us just what happens when someone gets struck.
"The human body is acting as a vessel for the current to travel through so we worry about electrical injuries such as burns, but also internal injuries such as cardiac manifestations and neurologic manifestations," said Gallagher.
A day later, Clement says he's feeling much better.
"Everything has improved except for the fingertips, and a little bit maybe in the shoulder," said Clement.
He believes the fact that he's still alive is more than just luck.
"I feel like God spared me. I'm not really that religious but I prayed, and I feel blessed," said Clement.
He hopes others will learn from this, and stay inside, rather than running out into a storm.
"Stay safe. It's not worth risking your life for a lightning strike or a thunder cloud or rain or whatever you're videoing. It's not worth it," said Clement.
© WLNE-TV / ABC6 2018