Man sues after citation for panhandling at intersection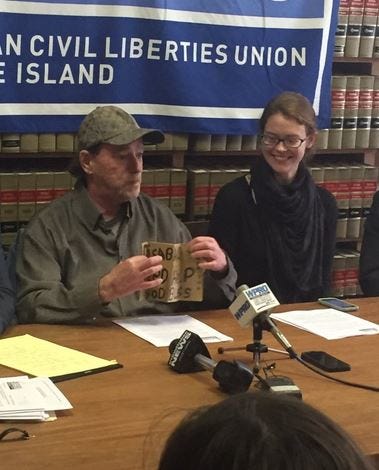 By The Associated Press
news@abc6.com
PROVIDENCE, R.I. (AP) _ A disabled man who was cited by police for soliciting donations at an intersection is suing, saying a city ordinance that prohibits it violates his constitutional right to free speech.
Michael Monteiro is being represented by the Rhode Island chapter of the American Civil Liberties Union, which says the federal lawsuit filed Wednesday is the first of several that are planning over laws the ACLU says target the poor.
Monteiro says he has periodically asked for donations at the intersection in Cranston for years, but stopped this summer after he was cited by police, then told by a judge not to return.
The ACLU says cheerleaders and firefighters asking for donations in roadways have not been cited.
Cranston's director of administration said the city had not yet been served with the lawsuit.
(C) The Associated Press 2015