Man suspected of drug trafficking arrested by Mass. State Troopers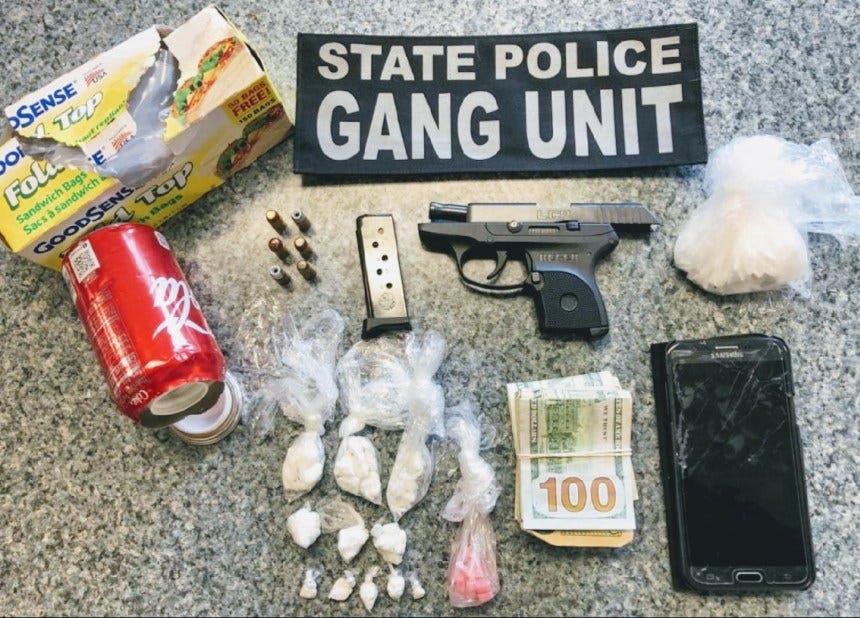 By: News Staff
Email: news@abc6.com
Twitter: @ABC6
TAUNTON, M.A. (WLNE) – A man who police suspected was trafficking drugs was arrested on Wednesday, June 6, from his home.
Police went to the home of Edward Green, on 101 Whittenton St. to execute a search warrant.
When Green was confronted by police, he ran into the front door of his residence, but Task Force entered the residence from the side door.
Green resisted officers by running from them throughout the apartment.
After four officers carried him out to the cruiser, he attempted to kick through the back door of the cruiser while being transported to State Police Barracks in Middleboro.
Troopers and Officers that searched the residence found these listed items:
In the toilet in the bathroom in which GREEN had fled, a Coca-Cola can with a false top and hidden compartment, which contained plastic twists holding approximately 25 grams of a hard white substance believed to be cocaine and 13 red pills believed to be Ecstasy;
In a living room coffee table, a baggie containing nearly 5 grams of a substance also believed to be cocaine and $732 in US currency;
Under a cushion of the living room couch, another plastic twist holding nearly 3.5 grams of a substance believed to be cocaine;
In the kitchen, a powder suspected of being a cutting agent to mix with drugs prior to sale; and
On a rafter in the basement ceiling, a purple sock containing a Ruger LCP .380 pistol loaded with six rounds, one in the chamber.
State Police-Middleboro booked Green on these listed offenses:
Unlawful possession of a firearm, second offense;
Unlawful possession of ammunition;
Commission of a firearm violation while having committed three prior violent or drug crimes;
Trafficking in cocaine;
Possession of a Class B substance, cocaine, with intent to distribute, subsequent offense;
Possession of a Class B substance, Ecstasy, with intent to distribute;
Assault and battery on a police officer; and
Resisting arrest.
Last week Green was expected to be arraigned in Taunton District Court.
© WLNE-TV 2018