Man was arrested in New Bedford after four hour standoff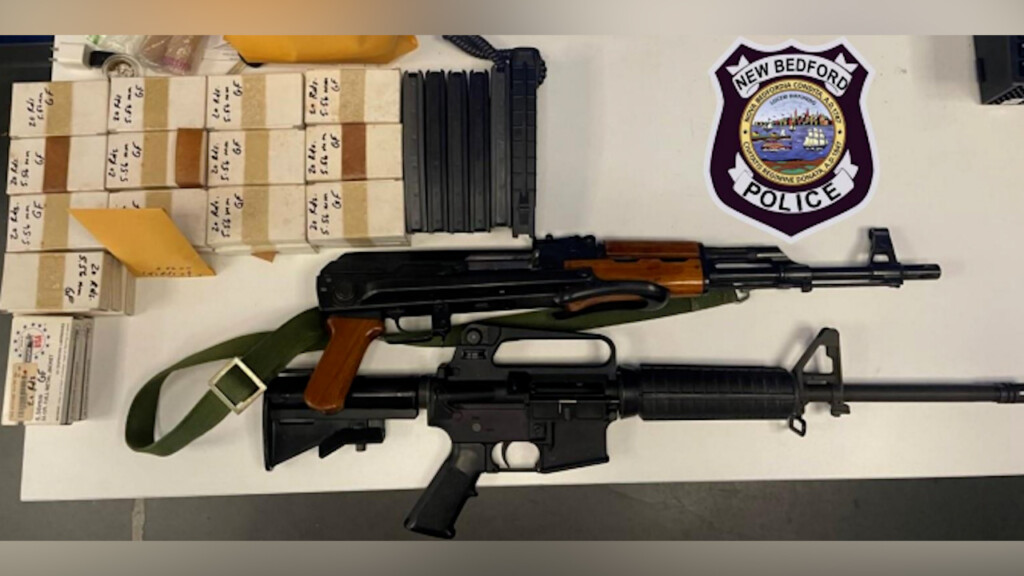 NEW BEDFORD, Mass. (WLNE) — A man was taken into custody by New Bedford police following a four hour standoff.
Lt. Scott Carola said that officers were conducting an investigation Thursday that led them to an apartment on County Street.
They went to the residence to arrest 48-year-old Anthony Medeiros.
In addition to having two active warrant's for Medeiros' arrest, police also had information regarding the 48-year-old illegally possessing firearms.
Medeiros spoke to officers through a closed door at first, but completely stopped talking to them shortly after.
At this point, officers walked away from the residence and stood at the perimeter of the property.
It was decided that police would activate a response from the South Eastern Massachusetts Law Enforcement Council special reaction team.
Carola said Medeiros peacefully left his apartment several hours later and was taken into custody.
After searching his apartment, police found two unsecured assault rifles, high-capacity magazines, and over 900 rounds of ammunition without a license.
According to Carola, Medeiros is being charged with "a variety of serious offenses."