Man who stabbed pit-bull 5 times released from jail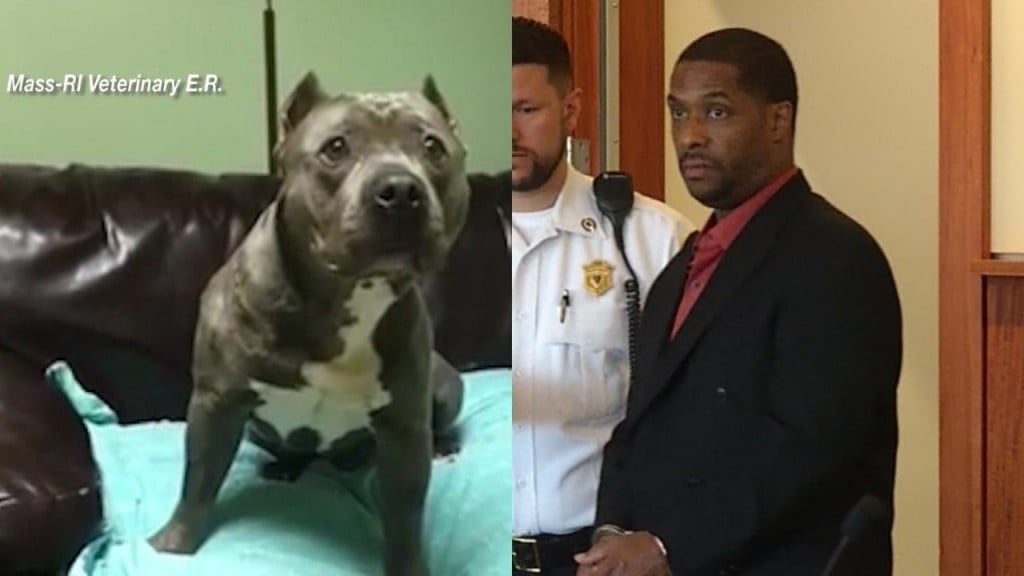 By: News Staff
Email: news@abc6.com
Twitter: @ABC6
FALL RIVER, M.A. (WLNE) — A Fall River barber shop owner charged with animal cruelty and assault with a dangerous for stabbing a pit-pull five times is done with his jail time.
William Whitson was sentenced to, and served twenty-one months and four days for stabbing "Smokey" the pit-bull outside his barbershop in 2015.
Whitson says he stabbed "Smokey" the pit-bull in self defense, but prosecutors said Whitson had a problem with the dog's owner.
"I was in shock, I have never seen anything like that before in my life, I was just crying," said Heather Lemieux, Smokey's owner.
Smokey was on a leash when LeMieux said a small white dog that wasn't on one, started fighting with Smokey.
The owner of the small dog got nervous and screamed for help.
"My dog was playing with this dog for a good 30 seconds and the dog didn't have a mark on him," said LeMieux.
LeMieux says seconds later then 45-year-old William Whitson came running out of the barber shop he owns on South Main Street, and started attacking Smokey.
"I thought he was punching my dog but he was stabbing him multiple times," added LeMieux.
Smokey was barely alive when police arrived on scene.
He underwent multiple surgeries, and made a full recovery.
Whitson claimed Smokey bit him which is when he says he stabbed the dog.
The dog never bit Whitson or attacked the other dog, authorities said.
©WLNE-TV / ABC6 2017