Man with Parkinson's disease throws first pitch at Pawsox game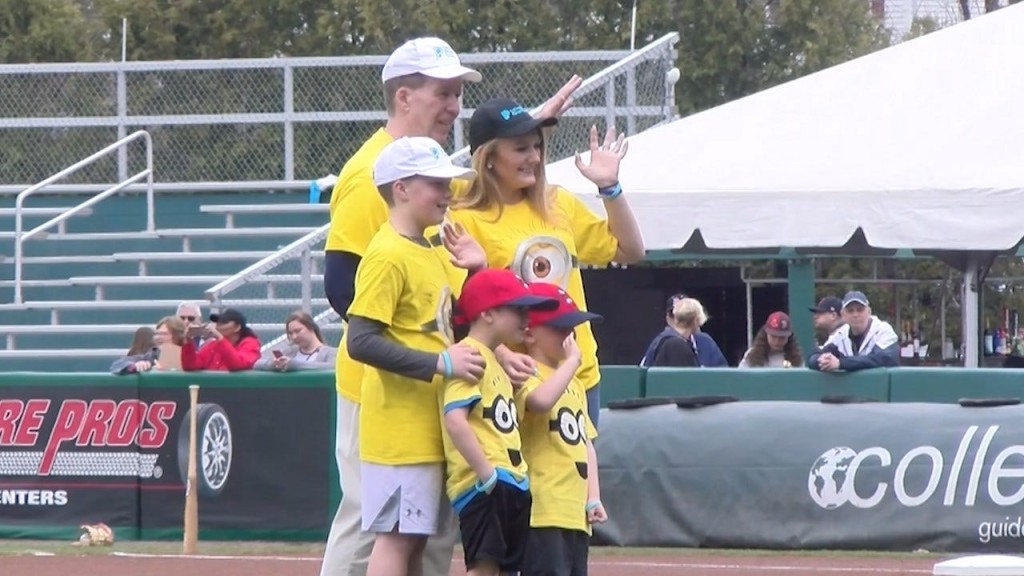 By: Amanda Pitts
alpitts@abc6.com
@APittsABC6
PAWTUCKET, R.I. (WLNE) – To mark Parkinson's Awareness Month, a Walpole man living with the disease was invited to McCoy Stadium to throw the first pitch in Saturday's game.
Bob Murphy, a retired middle school math teacher and football coach, was diagnosed with Parkinson's disease in 2009 at the age of 54.
"It was devastating. I mean, I've got three beautiful girls, I've got a lovely wife."
He lived with the disease for eight years pretty peacefully, until it took a turn.
"It turned from a very easy going relationship between me and Parkinson's, to something very very critical. It was mad at me and it decided to lash out."
Murphy suffered unrelenting pain and rapidly lost 48 pounds, as he couldn't stop his body from moving.
"He had dyskinesia so bad that he couldn't be still ever. And it was sad, it was heartbreaking for us, seeing him just unable to control himself and his movement," said Murphy's daughter, Erin Conlon.
Murphy underwent brain surgery in 2017, and today, his movements are barely noticeable.
Now, he spends his time researching and volunteering. On June 8th, Murphy will be leading the crowd at the Parkinson's Foundation's second-annual Moving Day at Roger Williams Park.
"We just need someone to find a cure and find it before it's too late for us," said Murphy.
Most importantly, Murphy has made peace with his Parkinson's and doesn't let it run his life.
"I'm all about understanding why I have it, and there's a purpose for it. There's some kind of long-range picture and I'll figure it out."
© WLNE-TV 2019