Man with weapon detained outside Tsarnaev sentencing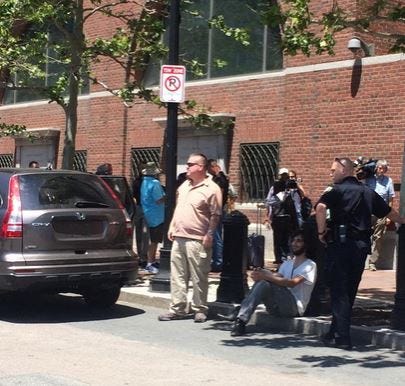 By News Staff
A man has been detained outside federal court in Boston, where the Boston Marathon bomber is being sentenced, after a meat cleaver was found in his vehicle.
A little before 1 p.m. security surrounded the vehicle which had no license plate, in front of the courthouse where police found the cleaver and a license plate.
The Honda CRV was searched by police K9's and the man was taken away by Homeland Security.
ABC6 News was there and will bring you the latest tonight at 5/6.
(C) WLNE/TV 2015