Mansfield dog put down after attacking again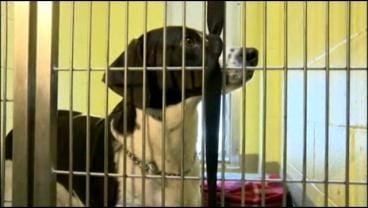 By Abbey Niezgoda
Three days after Milo was given the death penalty at a trial for mauling a 6-year-old boy, he was put behind bars and put down.
Mansfield animal control took custody of the pointer-hound mix after he attacked for the second time in two months.
The terrifying moments are described in a 911 call from a neighbor.
"'Oh my god! Hurry up! She needs medical attention,'" the neighbor tells the 911 dispatcher. "'The family dog bit one of the owner's in the mouth…She's a teenager.'"
The dog's owner, Michael Bailey, was there when his 16-year-old daughter Allison was attacked.
"His eyes looked really sorrowful and sad," Bailey said. "And my daughter said the same thing, and so she kind of got on the floor to check and something happened."
Bailey says Milo bit her lip, cheek and ankle, which is why, instead of appealing the town's decision to put down the dog, he game them permission to do so.
The town's animal control officer predicted this behavior when he first recommended the dog be put down last week.
"I stated if Milo were to bite again. it would be a severe bite," Jeff Collins said. "I just didn't expect it to happen this soon."
The mother of Milo's first victim, the 6-year-old-boy, says the dog's death brings closure. Milo's owner's say they finally understand.
"I think if I had had a better understanding of what had happened with Christian, it would have happened then," Bailey said. "I just couldn't wrap my head around it. Now I know."