Mansfield police warn to keep away from black bears amid sightings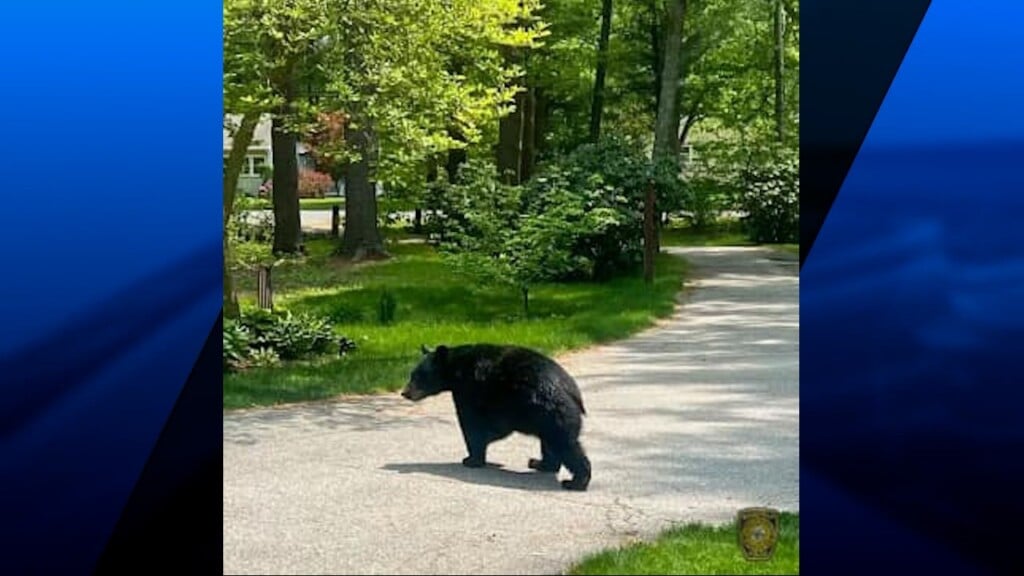 MANSFIELD, Mass. (WLNE) — Mansfield police are asking residents to keep away from black bears being spotted in the area.
A West Mansfield resident told police they saw one walking around West Street on Tuesday morning.
Police posted a photo on social media of a black bear walking on a paved path.
"Remember, if you see a black bear, do not attempt to get closer to it or interact with it," police said in the post.
Officials said if you see one, to clap your hands and talk loudly while slowly walking away.
Baby black bear sightings in East Mansfield were reported to the department a few weeks ago.
Residents told police they saw a pair of cubs in the area of Essex and Ware streets.
One driver stopped to let a cub cross the street and saw its mother cross moments later.
"As you can imagine, wherever baby bear goes, mama bear is sure to follow," police said in the post.
People can report bear sightings to the Massachusetts Division of Fisheries and Wildlife at 508-389-6300 or Massachusetts Environmental Police at 800-632-8075.