Mansfield stalking suspect to remain behind bars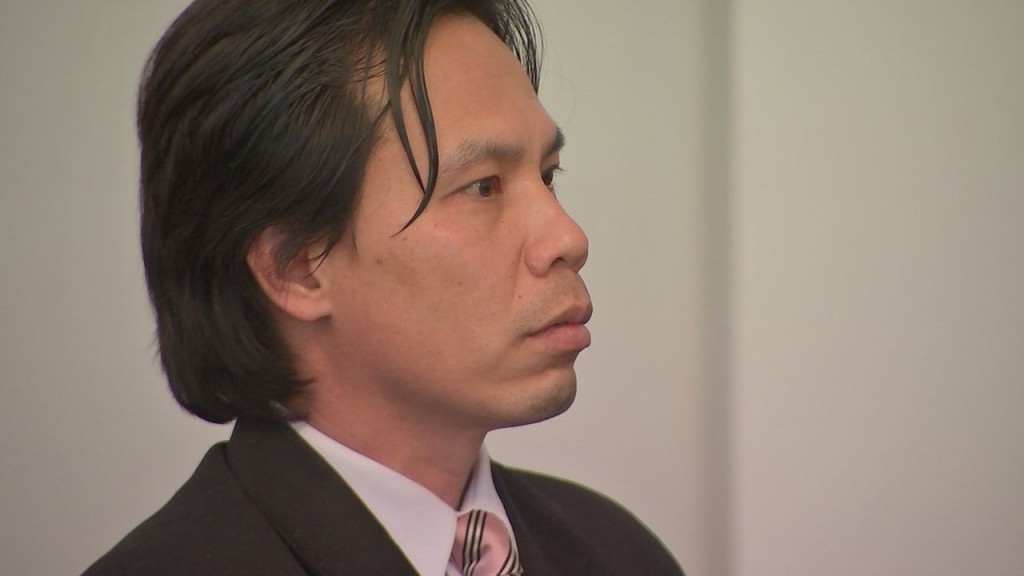 By: Amanda Pitts
alpitts@abc6.com
@APittsABC6
ATTLEBORO, Mass. (WLNE) – The Brown University employee accused of breaking into Mansfield schools to allegedly stalk his ex-girlfriend will remain behind bars.
During Thursday's dangerousness hearing, 43-year-old Tu Le's was ordered held without bail. He was arraigned Monday on charges of stalking, breaking and entering, and trespassing.
In court, more details were revealed about Le's past.
The medical doctor, who works as a researcher at Brown University, was previously convicted of assault and battery in 2006, and the victim got a lifetime restraining order against him.
Le was arrested over the weekend after police say he entered Mansfield High School and Qualters Middle School during public events in March and April just to spy on his ex-girlfriend who works in the school district.
Police add that he'd hide in dark classrooms to escape getting caught by janitors.
The woman told police the two dates around a year, but Le's behavior became controlling. She got a temporary restraining order against him, but he allegedly didn't give up.
Police said he added a GPS device to her car on several occasions. In court, prosecutors said he'd show up while she was hanging out with friends and even confronted her in restaurants while she was on dates with other men.
Outside of court Thursday, Le's attorney James McNelis told reporters he doesn't think his client is dangerous, just troubled.
"We don't believe that he's a danger to the community, we do not believe that he is a danger to anyone else. We will be appealing this decision."
Le's siblings were in the courtroom Thursday as well as the victim.
Le is due back in court on April 30th.
(c) WLNE-TV 2019