Mansfield woman posts $50k cash bail in death of boyfriend, Boston officer
Read is set to appear back in court on March 1st for a probable cause hearing.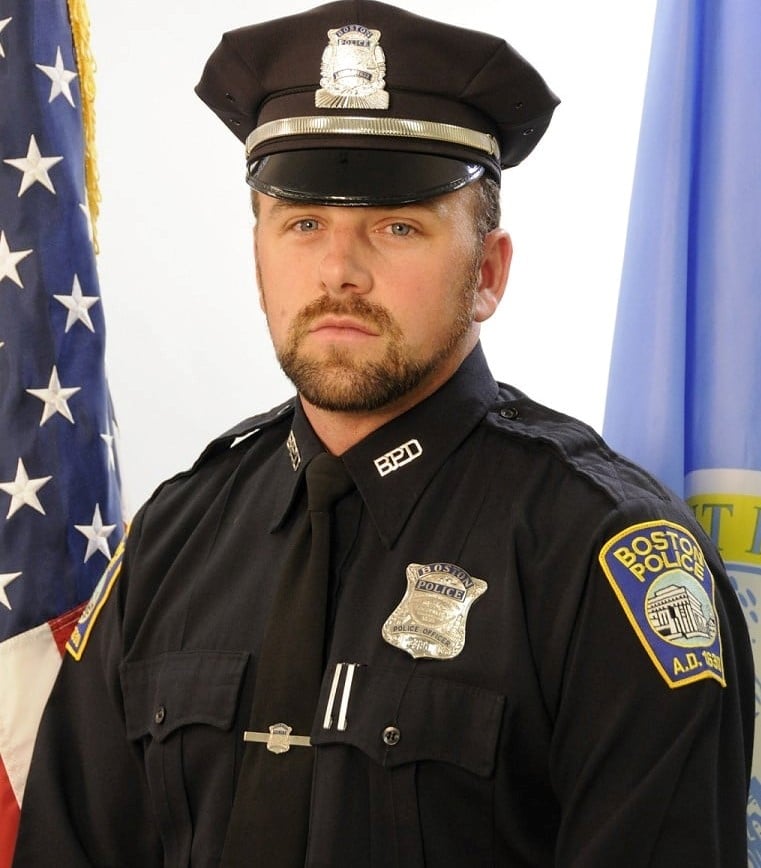 BOSTON, Mass. (WLNE)- A Mansfield woman charged with manslaughter was arraigned in court Wednesday morning, in connection to the death her boyfriend, a Boston police officer, who was found unresponsive outside during the weekend's blizzard.
Massachusetts State Police say they arrested Karen A. Read, 41, of Mansfield with manslaughter for the death of her boyfriend of two years, 46-year-old Officer John O'Keefe.
Officer O'Keefe was found in outside a home in Canton on Saturday before 7 a.m. He was transported to Good Samaritan Medical Center in Brockton where he was later pronounced dead.
State prosecutors outlined the events leading up to the O'Keefe's death, beginning with events from the night before starting at a bar in Canton.
Officials say O'Keefe and Read were out drinking and planned to meet at a friends home on Fairview Road in Canton. A witness told police they never showed up.
The suspect later told police she dropped O'Keefe off at the home because she was having stomach issues. Read adds she tried to get in-touch with O'Keefe all night but had no luck.
Read's friends told police she was confused when she woke up, even saying at the scene "Could I have hit him? Did I hit him?" Another witness told police Read said the victim was hit by a plow.
Officers at the scene found blood in the snow and pieces of a broken taillight that matched the suspect's car.
The next morning, police were called to the home where the victim was found in the snow, unresponsive.
Boston Police Superintendent-in-Chief Gregory Long released this statement on the fallen officer Tuesday,
"The Boston Police Department continues to grieve over the tragic loss of our brother Police Officer John O'Keefe. John was a kind person, dedicated to his family, and will be greatly missed by his coworkers and anyone who had the privilege of meeting him. Today, the Massachusetts State Police and the Norfolk County District Attorney's Office arrested the person responsible for John's death.
The Boston Police Department extends our sincere thanks to the members of the Canton Police Department, Canton Fire Department, Massachusetts State Police and Norfolk County District Attorney's Office for their efforts from the initial response under difficult conditions to today's arrest.
At this time, we are stunned and saddened and offer whatever support we can to John's family. Boston Police Peer Support will be available to assist department members in need of emotional support."
Read faces other charges on top of manslaughter including leaving the scene of a motor vehicle collision causing death, and motor vehicle homicide.
Read was arraigned in Stoughton District Court and was released on a $50,000 cash bail. Her attorney would not comment if she will make that bail or remain behind bars.
"Our thoughts are very much with those whom John left behind," District Attorney Morrissey said.
Officer O'Keefe was a 16-year veteran of the Boston Police Department, making his mark on the department.
Read is set to appear back in court on March 1st for a probable cause hearing.