Maple syrup season off to a slow start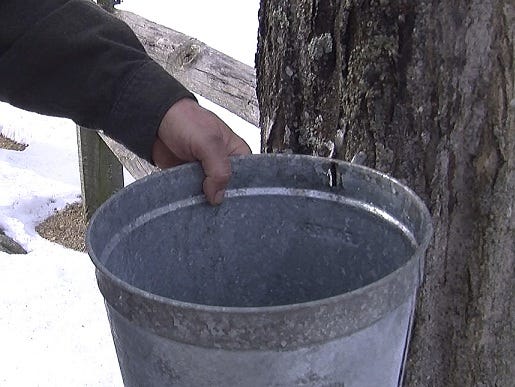 By: Chelsea Priest
The wood is chopped and ready to be burned but the maple syrup boiler is shut down at the Spring Hill Sugar House in Richmond. An extremely cold winter has the syrup season off to a rough start.
Gibby Fountain tapped his trees in mid January but has only seen a few days warm enough for the trees to thaw since. He said, "I would say we're at least two weeks to a month behind where we normally would be."
In order for trees to produce sap, there needs to be a hard freeze followed by warm enough temperatures for the trees to thaw. So far this season, we've seen plenty of freezing but not much thawing. Fountain goes on, "really, totally different than any maple season we've experienced here in 25 years."
The Spring Hill Sugar House actually expanded after a great season last year and now has about 1600 trees tapped. Typically by the beginning of March sap would be flowing through the blue tubing connecting all the trees, but there is still hope for the maple syrup season.
Fountain said, "we only need about ten days to make a tremendous amount of syrup, if the cycle is right."
With about 25% made of what Fountain hopes for this year, he's hoping for temperatures to warm into the mid 40s during the day but stay in the 20s at night for ideal sap collecting conditions.
(C) WLNE-TV 2014