"Mardi Gras" Shark Gets New Life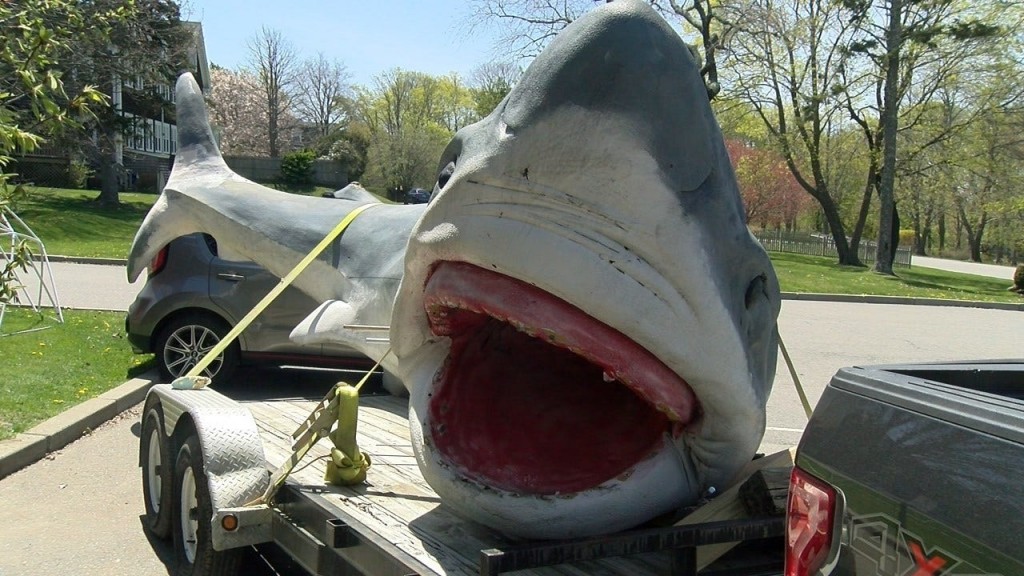 By: Tim Studebaker
Facebook: @TStudebakerABC6
Twitter: @TStudebakerABC6
Email: tstudebaker@abc6.com
MIDDLETOWN, R.I. (WLNE) – There are some people who would argue that when it comes to well known, business-owned sculptures in Rhode Island, there's the Big Blue Bug, and then there's "Bruce" the Shark.
Bruce is the shark that sat on top of the Mardi Gras nightclub in Cranston for decades.
Now, Komes Rozes, the owner of Flo's Clam Shack in Middletown, owns Bruce. He says, "It's a landmark. We're glad that Providence has got the bug, but down on the island, we got the shark."
The shark is being rehabbed at St. George's School in Middletown. The Head of the Art Department at St. George's School, Mike Hansel, says, "The original artist really did a fantastic job of making a realistic shark. When you're back from about 30 feet, it looks pretty amazingly real."
Rozes says, "It needs some work from being up there in the elements for about 20 years. People stole some teeth out of it and they took a fin."
A group of students at St. George's are breathing new life into Bruce during their free time.
St. George's School Sophomore Simon Li says, "I think it's such a unique opportunity for students to work with the faculty."
They're using techniques they've already learned, as well as picking up some new skills.
St. George's School Junior Hallie Noland says, "I was already kind of introduced to a lot of the techniques, but doing this project really helped me use those techniques in the real world outside of creating something that was for a class."
The 25 foot long, 1200 pound shark should be ready to go in 2 to 3 weeks. As for exactly where it will go, Rozes is still working on figuring that out.
Rozes says, "I think he'll probably do a little tour. Go to Island Park for a couple of months, then come down here for a couple months."
© WLNE-TV / ABC6 2018