Mark Kerrigan Receives Maximum Jail Sentence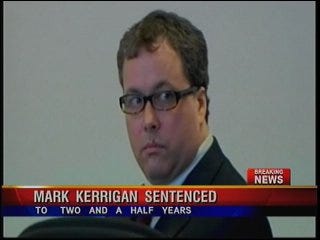 WOBURN, Mass. (AP) – A Massachusetts judge has sentenced the brother of Olympic figure skater Nancy Kerrigan to the maximum two and a half years in jail after he was convicted of assault in the death of their 70-year-old father.
Six months of the sentence will be suspended.
Nancy Kerrigan had tearfully asked the judge Thursday to spare her brother jail time and send him home "to rejoin our family."
Copyright 2011 by The Associated Press. All Rights Reserved.