Mark Wahlberg walks red carpet in Foxboro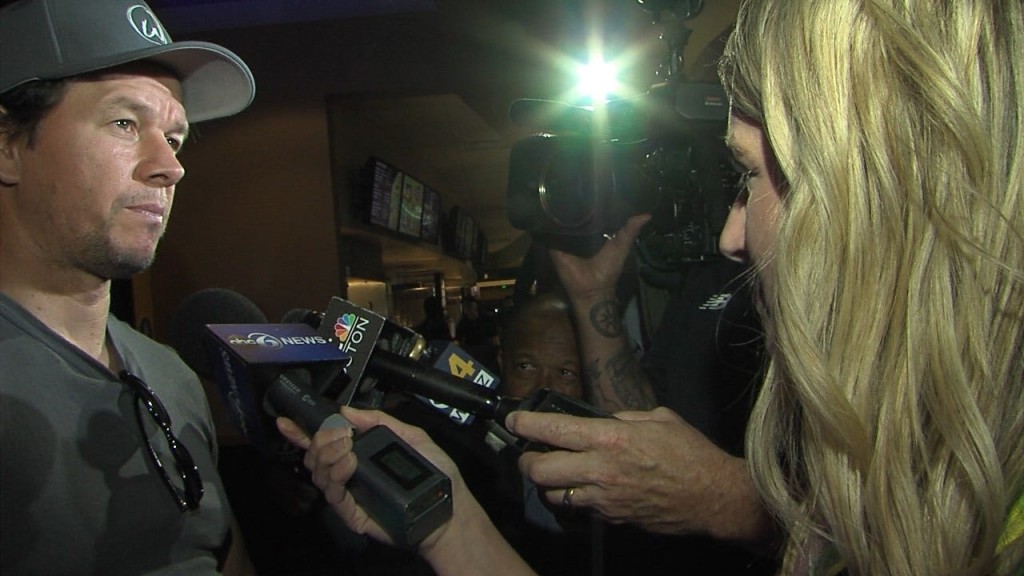 Transformers star Mark Wahlberg walked the red carpet in Foxboro Monday night promoting the latest installment in the iconic movie series, Transformers: The Last Knight.
"I think you're going to see bigger better and more. Michael makes these movies for the fans and he's always trying to outdo himself," said Wahlberg.
In the film Wahlberg resumes his role as Cade Yeager, a single father.
"I think this will be the last one in the series. You know Michael Bay said that this will be his last one so that means this will be my last one," said Wahlberg.
The Boston native partnered up with Hasbro to sponsor the advanced screening. The CEO of the Pawtucket based Hasbro Toys Brian Goldner is an executive producer on the movie.
"It's great to be here. We love to give back to communities all over the world. And, Hasbro has partnered with Mark Wahlberg to do something in our own community," said Goldner. "It's just wonderful to let all the kids come from the boys club and to spend some time get to see the movie."
Kids we caught up were very excited to be a part of this event.
"This is awesome. I think this is the coolest place that I've been to with my dad," said John Caggiano.
"I think that it's really cool that you get to meet all these actors," said Carolyn Caggiano.
Wahlberg told ABC 6 News it's special for him personally to be able to hold this screening so close to the home of the Super Bowl champs.
"It's so close to greatness here with Gillette stadium right there. Mr. Kraft has always been very kind to us and supportive in everything that we do," said Wahlberg.
Wahlberg wasn't in town long. He arrived Sunday night and left after the screening. He did have time; however, to stop at his restaurant Wahlbergers in Hingham.
The movie officially premieres on Wednesday.
(C) WLNE 2017