Market Basket says workers must return by Friday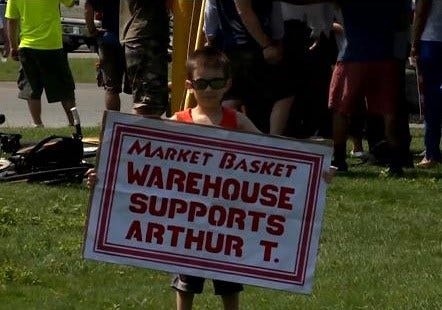 By The Associated Press
TEWSBURY, Mass. (AP) _ The Market Basket supermarket chain says it has sent a final notice to headquarters and distribution workers protesting the firing of former CEO Arthur T. Demoulas to return to work by Friday.
The company said Tuesday letters were sent to about 200 workers it says haven't reported to work since July 17.
The company said earlier workers who didn't return by Aug. 4 would be replaced, and held job fairs last week.
Workers are demanding Demoulas's reinstatement. He was fired in June by a board controlled by his rival cousin, Arthur S. Demoulas, and has been negotiating to buy the company.
Thousands of employees have protested and some customers boycotted. The distribution interruption left most of the company's 71 stores empty of meat and produce. The chain has stores Massachusetts, New Hampshire and Maine.
(C) The Associated Press 2014