Martha's Vineyard clothing store owner charged in connection to Falmouth bank robbery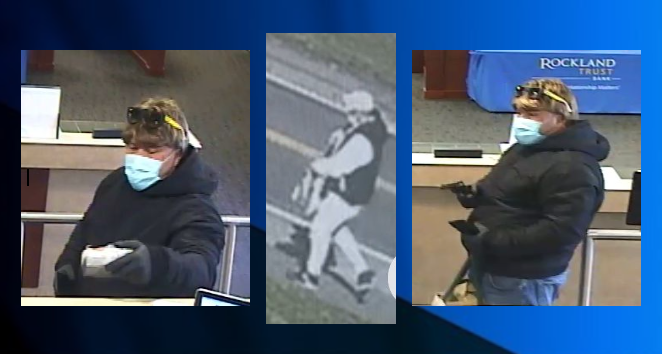 BOSTON (WLNE) — United States Attorney's Office for the District of Massachusetts announced that a man was charged in connection to the armed robbery of a Falmouth bank back in April.
According to court documents, Petar Petyoshin, 40, of Edgartown, Mass., was charged with one count of armed bank robbery after he was arrested on May 23 on state charges in connection to the robbery.
Charging documents allege that at approximately 8:58 a.m., on April 8, Petyoshin entered the Rockland Trust Bank in Falmouth wearing a blonde wig, put an alleged bomb on the teller counter and pulled out a gun.
Documents further allege that Petyoshin pointed the gun at the tellers and customers, telling one employee, "I'm robbing you," before making the customers and bank employees zip-tie each other's hands together.
It is alleged that Petyoshin had two other tellers place over $20,000 in cash from the bank into a brown Walmart bag. He then took a customer's car keys and fled the scene in their vehicle.
Officials said surrounding CCTV shows a man matching Petyoshin's description parking a van in a nearby grocery store's parking lot then walking in the direction of the bank.
Authorities further allege the same CCTV footage shows the man matching Petyoshin's description walking back to the van approximately 15 minutes after the robbery.
According to charging documents, Petyoshin was later identified as the owner of the van in the CCTV footage and cellphone data placed Petyoshin at the Falmouth bank at the time of the robbery.
It is further alleged that the Facebook page for Petyoshin's clothing store, "Dapper Martha's Vineyard," displayed photos of clothing including the same jacket, sunglasses and wig.
Petyoshin faces a possible sentence of up to 25 years in prison, up to five years of supervised release and a fine of up to $250,000.