Marty the elderly mini pony searches for his 'retirement home'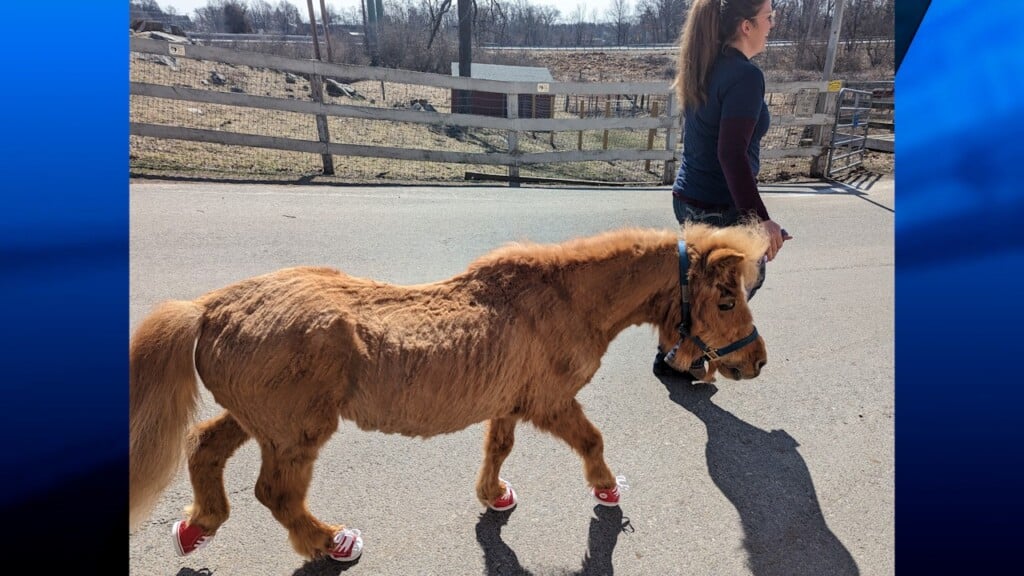 (WLNE) — The MSPCA-Angell is looking for a forever home for an elderly mini pony.
The organization said Marty, a 30-year-old mini pony, arrived at Nevins Farm in Methuen, Massachusetts in December.
He was surrendered by his owner, who was unable to give him geriatric care.
Since then, Marty got dental work and has gained more than 50 pounds.
"Marty has made tremendous progress in the four months he's been here," said Rachel Navarro, assistant manager of equine and farm animals at Nevins. "He looks and acts half his age!"
MSPCA shelter officials said he is now ready for his "retirement home."
Marty needs to be on a soaked diet and needs daily medication for Cushing's Disease, which is common in elderly horses.
"We're looking for an adopter who has experience with horses and will be able to make sure Marty stays healthy and strong," Navarro said.
Marty is an independent horse, but he can join a herd if slowly introduced.
Staff said Marty is the oldest pony they've ever placed, and he is truly one-of-a-kind.