Mashpee Tribe Eyeing Taunton For Resort Style Casino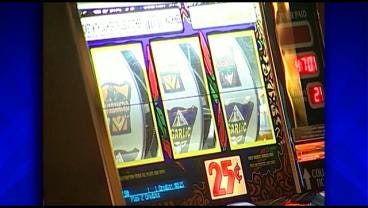 getting a casino license in Southeastern Massachusetts. They announced Wednesday that Taunton is their location of choice.
"This could potentially be the shot in the arm that our city needs to once again be the gem of Southern New England," Mayor Thomas Hoye said in a news conference.
The Mashpee Wampanoag Tribe has decided the city of Taunton is the place they want to build their $500 million resort stylecasino.
"I think it's going to be really exciting To see this great thing being built," Chairman Cedric Cromwell said. "And once its open, people will be coming to Taunton."
There are still a lot of poker chips that need to line up before the doors can open. The tribe says it is only in initial talks with the city about buying the land.
"I can only say that we are looking at anything that could be possible to develop this destination resort," Cromwell said. "There will be more information in the future."
One of the possible sites is the Liberty and Union Industrial Park. If the casino goes up there, Derek Sinclair's home will likely have to come down.
"My house is literally right on that tract of land," Sinclair said. "We have put a lot of sweat and equity into the home, so it will be sad if we are forced to leave."
Sinclair says he supports the casino and of the jobs it will bring with it, but he wants city leaders to let him know when he will have to pack his bags.
"The site is preliminary at this point," Mayor Hoye said. "But when we do know, they [the property owners] will be the first to know."