Masks to be required in all state buildings starting Friday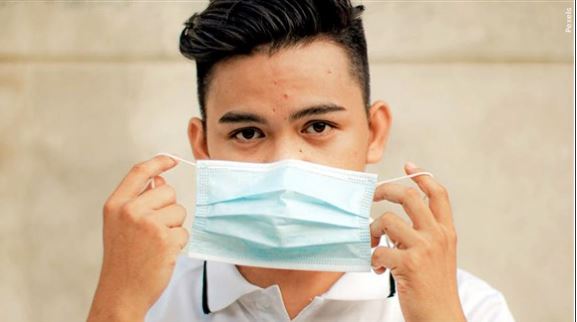 PROVIDENCE, R.I. (WLNE) – Governor Dan McKee's administration has announced that all employees and visitors to state facilities will be required to wear a mask, regardless of vaccination status, starting Friday.
In a memo sent to state employees Thursday afternoon, Director of Administration James Thorsen attributes the policy change to surging cases of the Delta variant in Rhode Island.
"Rhode Island, like states around the country, is seeing an uptick in COVID-19 cases as a result of the Delta variant," Thorsen wrote. "Additionally, because the Delta variant is more contagious, the Centers for Disease Control and Prevention (CDC) has recommended that both vaccinated and unvaccinated individuals wear masks indoors in areas experiencing high rates of COVID-19 transmission. "
The memo said that health conditions preventing employees from wearing masks will be addressed through the Human Resources Disability Management Unit.
"The masking requirement will remain in effect until the State experiences a marked and sustained decline in the transmission of COVID-19. We will notify you in advance of any decision to lift this requirement," Thorsen wrote.
Additionally, Rhode Island General Treasurer Seth Magaziner announced that beginning next week, all treasury employees will be required to proof of vaccination or proof of a weekly negative COVID-19 test.
"We must listen to the experts and act quickly to protect Rhode Islanders from COVID-19 as the Delta variant continues to spread throughout the state," said Treasurer Seth Magaziner. "We need real leadership now to prevent further spread- I call on my colleagues in government to join me in implementing these safe and simple guidelines."
The announcement comes after Treasurer Magaziner issued guidance last week requiring staff to wear masks indoors.