Mass. congressman Jake Auchincloss calls Taliban takeover of Afghanistan 'distressing, appalling'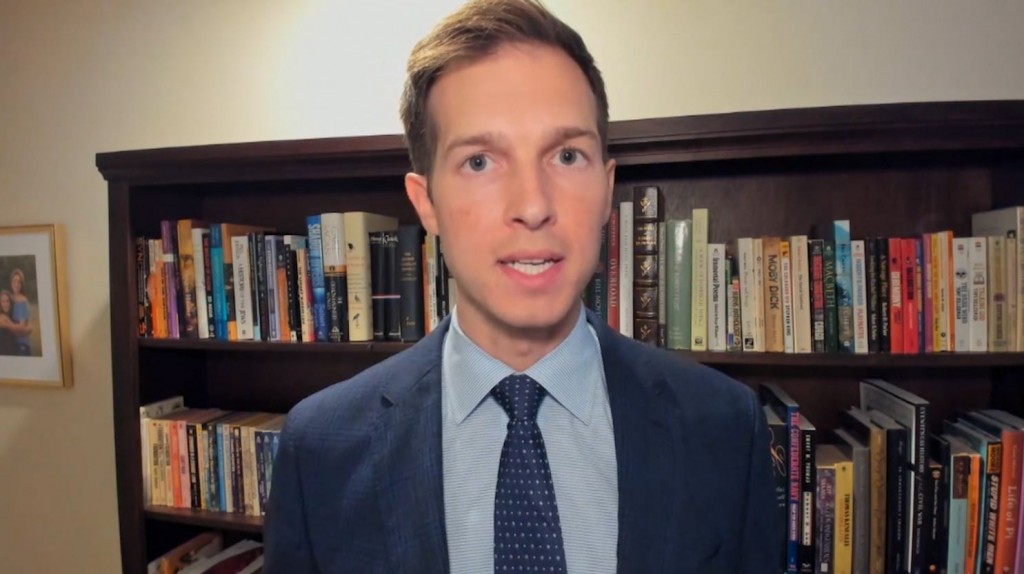 BOSTON (WCVB) — A Massachusetts congressman who served the U.S. Marine Corps is calling the Taliban's takeover of Afghanistan "distressing and appalling."
U.S. Rep. Jake Auchincloss, who represents the Bay State's 4th congressional district, spent time in Afghanistan in 2012. He led patrols through villages contested by the Taliban and worked closely with Afghan interpreters.
Despite the Taliban advance following the departure of U.S. troops from Afghanistan, Auchincloss does support the withdrawal of American forces.
"What I'm looking at is the two decades worth of incompetence and downright lies that emanated from a series of national security establishments who knew in situation room after situation room that we could not win in Afghanistan, and yet asked for more time, more troops and more treasure," Auchincloss told NewsCenter 5's Shaun Chaiyabhat on Sunday. "This president finally had the integrity to say, 'No more.'"
In February 2020, Auchincloss expressed similar sentiments about the presence of U.S. troops in Afghanistan during an appearance on WCVB's "On the Record."
"We have spent two decades and $6 trillion on reckless wars in Afghanistan and Iraq that have accomplished nothing, and I saw firsthand the futility of that mission as a platoon commander in Afghanistan," Auchincloss said. "We need to end these wars overseas and we need to bring home those resources and that focus to education, infrastructure and health care here at home."
Auchincloss says he will hold President Joe Biden and his administration to their promise of safely removing Afghans who aided American forces.
There are fears the Taliban takeover could lead to a humanitarian crisis, specifically for women and girls.