Mass Gov. Proud of State Educators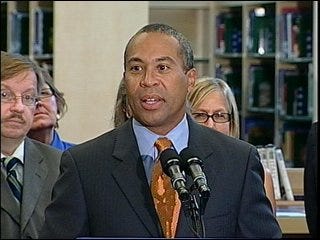 Massachusetts Governor Deval Patrick, took some time today to praise the Bay State for successfully winning the "Race to the Top" competition, along with Rhode Island.
ABC6 caught up with the democrat this afternoon, at the Normandin Middle School in New Bedford. Governor Deval saluted educators for their hard work, and commitment to their students.