Mass. health officials point to 2 cases of measles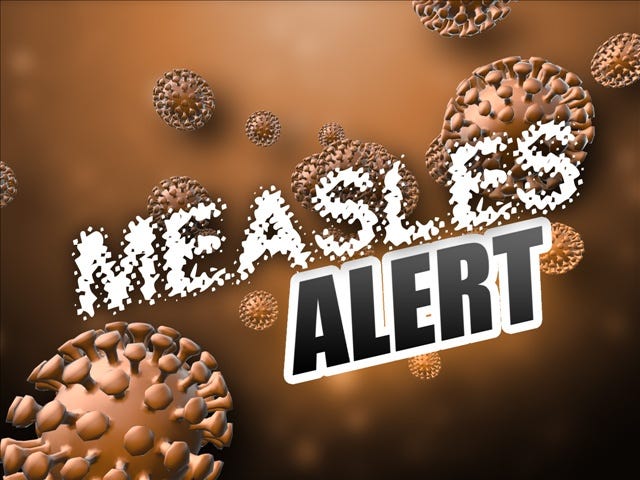 By News Staff
Twitter: https://twitter.com/ABC6
Facebook: https://www.facebook.com/ABC6News?ref=hl
Information provided by the Associated Press
BOSTON (AP) The Massachusetts Department of Public Health has confirmed two cases of measles in the past week in residents living in the Metrowest area.
Most people have been vaccinated against measles. Officials are working to identify people who may be at risk and may spread the disease.
The town of Framingham said on its website that one of the infected persons was in the Trader Joe's store in Framingham on Feb. 15 and 16.
Anyone who believes they were exposed and who begins to develop symptoms of measles should call their health care provider before visiting an office or emergency room.
Early symptoms occur 10 days to two weeks after exposure and may resemble a cold with fever, cough, runny nose and red eyes. A rash occurs on the skin 2-4 days after symptoms first develop.
©WLNE-TV / Associated Press