Mass. hospital shut down, patient shows signs of Ebola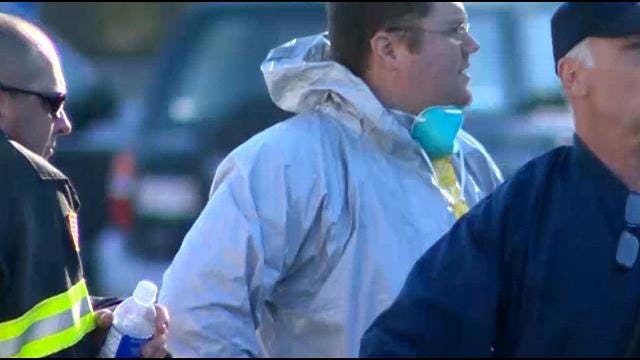 By: Alexandra Cowley
A patient showing Ebola like symptoms at a Braintree clinic, has been transferred to Beth Israel Deaconess Medical Center. The patient came back from Liberia about two weeks ago and went to The Harvard Vanguard Medical Associates. The patient was complaining of headaches and muscle aches. After learning of the patient's travel history and symptoms, he was directed by receptionists to wait in his car until an ambulance came to escort him. The driver of the ambulance was wearing a mask and hazmat suit.
Chief of infectious disease for Harvard Vanguard, Benjamin Kruskal said in a statement; "Out of an abundance of caution we immediately notified authorities and the patient was securely removed from the building and put into an ambulance."
Doctors say their is a small chance the patient actually has Ebola. They plan to keep the person in isolation until test results come back.
(C) WLNE-TV 2014