Mass. Questions Some National Grid Expenses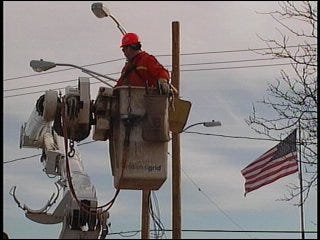 BOSTON (AP) – Massachusetts officials are questioning hundreds of thousands of dollars in National Grid expenses as the utility requests natural gas rate hikes that could boost consumer bills by up to 11 percent.
A spokeswoman for the attorney general tells the Boston Herald that in the process of reviewing the rate hike request, the office found at least $300,000 worth of "outrageous" expenses – including nearly $36,000 to send a top executive's daughters to a private school.
Under state law, utilities are prohibited from forwarding costs to consumers unless they directly benefit ratepayers.
The spokeswoman says some of National Grid's expenses "clearly provide no benefit" to consumers.
The utility is seeking a $106 million-per-year hike that will increase bills for 850,000 customers by 4 to 11 percent.
A utility spokeswoman says "the vast majority" of the questioned expenses have been eliminated.
(Copyright 2010 by The Associated Press. All Rights Reserved.)