Massachusetts State Police bust North Shore drug ring, seize more than 74K counterfeit prescription pills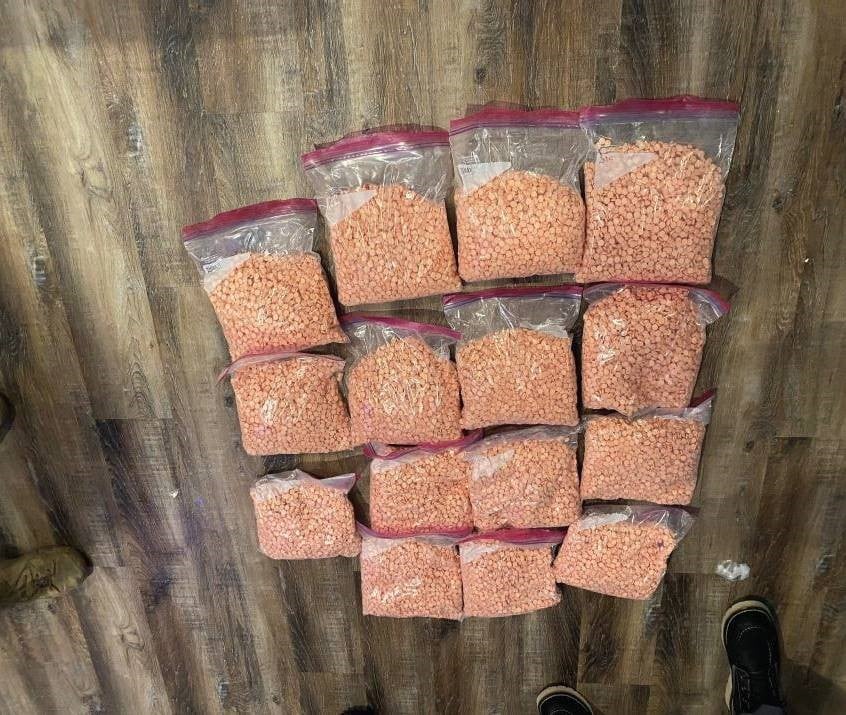 BOSTON (WLNE) — A North Shore drug trafficking organization has been busted after Massachusetts State Police seized more than 24 kilograms of prescription drugs.
State police said they arrested 23 people Tuesday on charges of conspiracy to possess with intent to distribute and to distribute controlled substances.
According to investigators, authorities were made aware of the North Shore ring in 2018.
During searches of several properties Tuesday, detectives recovered more than 74,000 counterfeit Adderall pills containing methamphetamine and more than 1,000 counterfeit Oxycodone pills containing fentanyl.
"The neighborhoods of the North Shore are safer today for their efforts," said Col. Christopher Mason.
The following suspects were arrested:
Lawrence Michael Nagle, a/k/a "Mikey," 32, of Saugus
Christopher Nagle, a/k/a "Cuda," 28, of Revere
Nelson Mora, a/k/a "Nellie," 29, of Lynn
Javier Bello, a/k/a "Javi," 27, of Beverly
Anthony Bryson, 33, of Billerica
Frantz Adolphe, 28, of Lynn
Raymond Kulakowski, 36, of Lynn
Soyanna Lages, 33, of Somerville
David Muise, a/k/a "Pinky," 35, of Swampscott
David Delauri, 30, of Haverhill
Savannah Lee Bartone, 35, of Peabody
Lawrence M. Nagle Sr., a/k/a "Michael L. Nagle," a/k/a "Tony Dias," 54, of Lynn
Alexander Villar, 33 of Danvers
Kion Shepherd, a/k/a "Kilo," 31, of Salem
Melvin Nieves, 23, of Lynn
Erick Solis Lopez, a/k/a "Wichy," 24, of Salem
Christopher Tejeda, 21, of Lynn
Edward Ortiz, 32, of Swampscott
Justin Westmoreland, 24, of Saugus
Yaira Ramos-Rivera, 39, of Billerica
Jose Garcia, 45, of Roslindale
Anna Bryson, 59, of Saugus
Chevon Dorce, 43, of Lynn
If convicted, each person faces up to 20 years in prison.