Mass town auctions off jail cells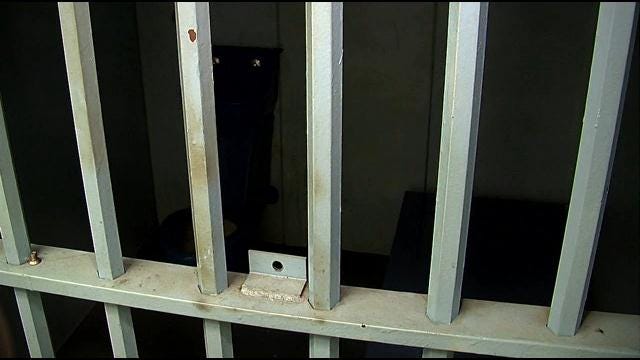 By: Melissa Toupin
Down the stairs in the basement of the Norton Town Hall there are small reminders that it was once home to the police department. The best example is the jail cells that have sat idle since the department moved to its own station in the early 2000's. The metal bars have been taking up space and now the town says they have to go.
"We've outgrown the space upstairs. We don't have any meeting rooms in the town hall so we are trying to utilize what we can down here," said Town Manager Michael Yunits.
Realizing that finding the right buyer might be hard to come by the town decided to put the 'slammers' up for auction on GovDeal Auction Services, an online auction web site. All 8 were considered one unit.
The town has auctioned off other items in the past including old fire trucks, police cars, and public works equipment, but never jail cells. In fact a search on the auction web site didn't come up with any other sellers for such an item.
Yunits says there could be several uses for the old jail cells, like turning the former lock-up into a wine cellar. Nearly 2,500 bids later the jail cells sold for just over $1,000.
Buying a jail cell comes with its own set of challenges. The new owners will have to take it apart from floor to ceiling before the can move it. They will also have to deal with any electrical or plumbing that may still be attached.
"Considering all the work that has to be done, and what it would cost us to do this work, it's worth it," said Yunits.
The money will go towards renovations at the Town Hall.
The winning bid went to a construction company out of Winchester, MA. ABC6 News tried to reach out to them to see what they had planned for the jail cells, but hasn't heard back as of Tuesday evening. The new owner has until Saturday to pick up the item.
(C) WLNE-TV 2013