Massachusetts expands walk-up COVID-19 shots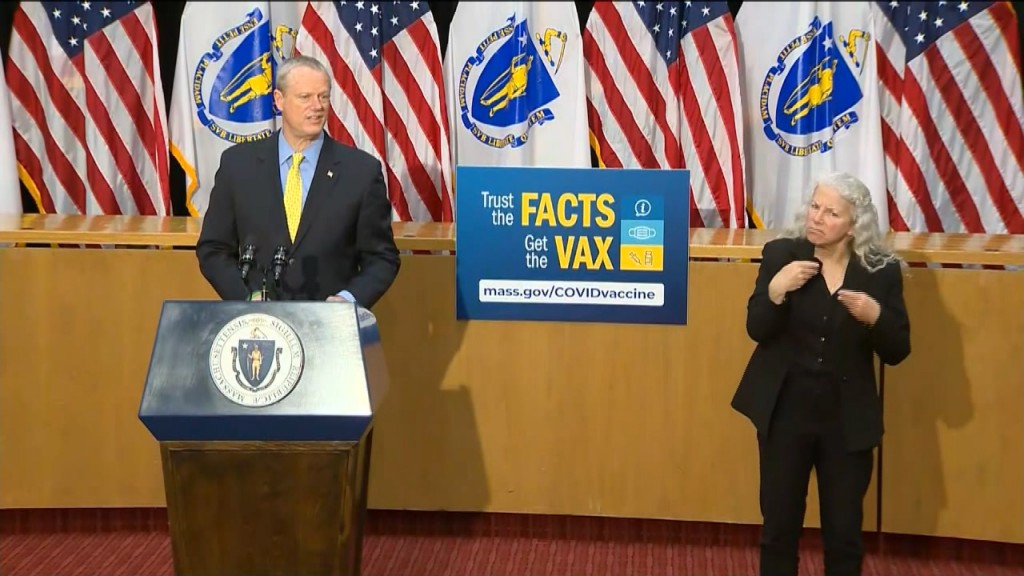 BOSTON (AP) — Massachusetts will begin expanding walk-up COVID-19 vaccination opportunities as it tries to make it easier for residents to protect themselves against the disease.
Beginning Monday, four additional mass vaccination locations will begin offering walk-up shots, Gov. Charlie Baker said at a Wednesday press conference.
Mass vaccinations sites offering walk-up vaccinations include the Hynes Convention Center and the Reggie Lewis Center in Boston, the Doubletree Hotel in Danvers, the former Circuit City in Dartmouth, the Eastfield Mall in Springfield, and the Natick Mall.
Those interested in finding more about walk-in vaccination opportunities can visit the state's vaccine finder website.
"Walk-up options will certainly make it easier for people to access vaccines," Baker said.
Baker said other sites are already offering vaccinations without appointments.
"There's walk-up traffic going on in a bunch of different locations," the Republican added. "What we are going to do is to continue to try to make this as readily available as we possibly can to people and see how far we can get with that."
Baker said Massachusetts has already surpassed the goal set by President Joe Biden to vaccinate 70% of adults by July 4.
Baker also said that with more than 800 vaccination locations throughout the state, Massachusetts is on track to vaccinate more than 4 million residents by June.