Massachusetts first responders jump to aid in Florence aftermath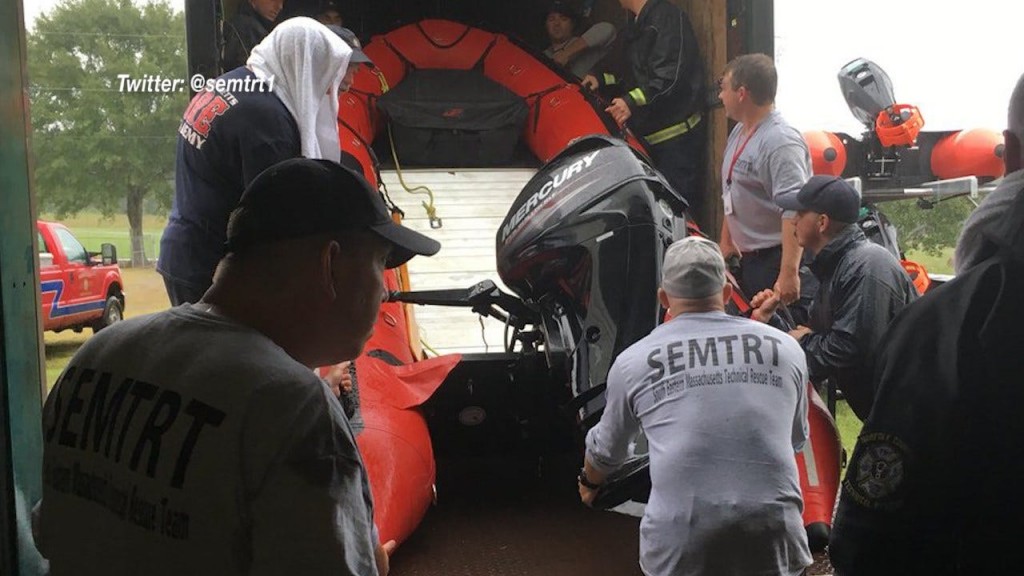 @Alana_Cerrone
MORGANTON, N.C. (WLNE) – Dozens of first responders from Massachusetts are following through on their rescue mission in North Carolina.
Brewster Fire Capt. Dan Kimball says the mission has been going well and the team has been moved around a bit, but they haven't had to make any rescues yet.
The first stop for Kimball and the Southeastern Mass Technical Rescue Team was Raleigh, but rains moved, and they followed, to Morganton – a town under mandatory evacuation.
"We've been here due to the evacuation orders and flooding they hopefully won't see," Kimball said.
The team of almost 50 first responders from Bristol, Barnstable, Plymouth, and Norfolk counties could be called on any minute to go out on a rescue mission. Their boats are staged along the rivers that Kimball says are swelling.
They go wherever the need is. It could be saving someone caught up in the rising flood waters, or checking on people in their homes after the storm passes.
At home, the team typically meets once a month to train. This is the first natural disaster they've been deployed to. They were on standby during other major storms like Hurricane Harvey.
©WLNE-TV 2018