Massachusetts launches 'Mass VaxMillions' vaccine lottery program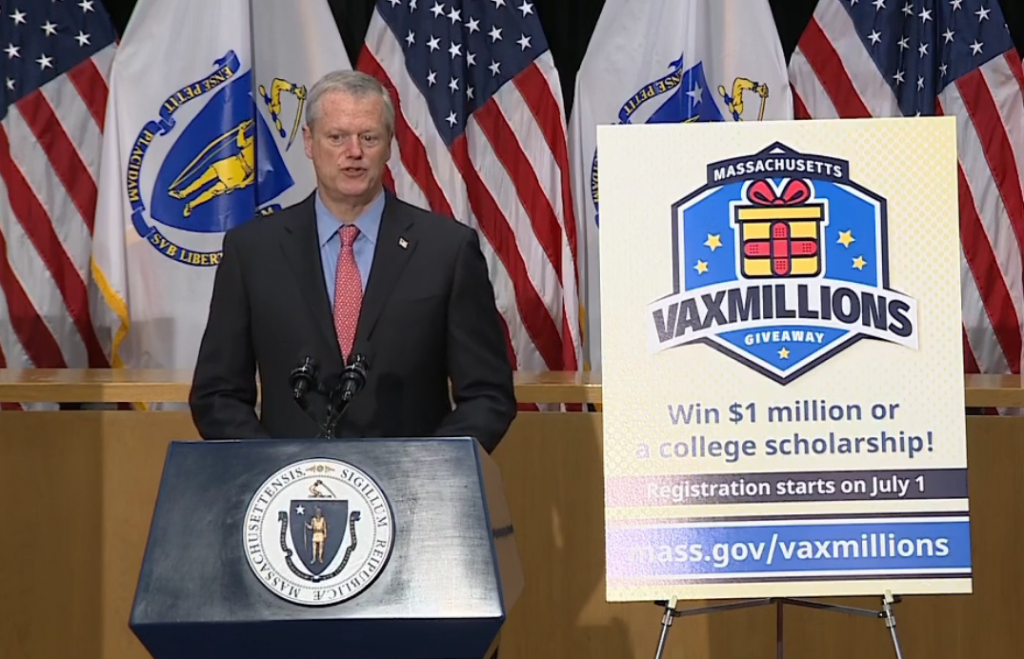 BOSTON, Mass. (WLNE)- Massachusetts residents that are fully vaccinated will now be able to enter the "Massachusetts VaxMillions Giveaway," Gov. Charlie Baker announced on Tuesday.
Fully vaccinated residents 18 years or older will be able to enter a lottery to win one of five $1 million dollar cash prizes.
Any resident that is fully vaccinated in the age range of 12-17 years old will be able to enter a lottery to win one of five $300,000 scholarship grants.
The grants given as 529 College Savings Plans and will be managed by the Massachusetts Educational Financing Authority.
They will be able to be used towards any college, university, or technical or trade school or other post-secondary educational institution eligible to participate in a student aid program administered by the U.S. Department of Education.
"The VaxMillions Giveway is one of the many ways our administration is encouraging people to get the vaccine, and we are grateful for the partnership of Treasurer Goldberg and the Mass State Lottery in developing the program," said Gov. Baker.
All eligible residents will be able to enter the drawing starting on July 1.
There will be five drawings in five weeks, starting with the week of July 26.
For more information on the Mass VaxMillions Giveaway, visit mass.gov/VaxMillions.