Police: Cop slaying suspect dies after gunfire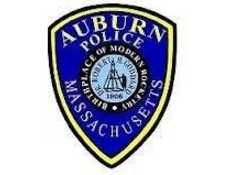 By: The Associated Press
news@abc6.com
Officials in Massachusetts are assuring residents they are safe following a statewide manhunt for the suspect in the fatal shooting of a police officer.
Auburn Police Chief Andrew Sluckis said in a news conference Sunday evening that any threat was over.
The suspect, 35-year-old Jorge Zambrano, was killed during an exchange of gunfire with police at an apartment building in Oxford, about 7 miles south of Auburn. A state trooper also was injured. He's expected to survive.
Authorities say they found a vehicle that Zambrano had been driving parked in the back of the building. They were searching an apartment when a bedroom closet door burst open and Zambrano opened fire.
The manhunt began after Auburn Police Officer Ronald Tarentino was fatally shot during a traffic stop about 12:30 a.m. Sunday.
© The Associated Press WLNE-TV 2016