Massachusetts prep school 'victim' of suspected 'swatting' call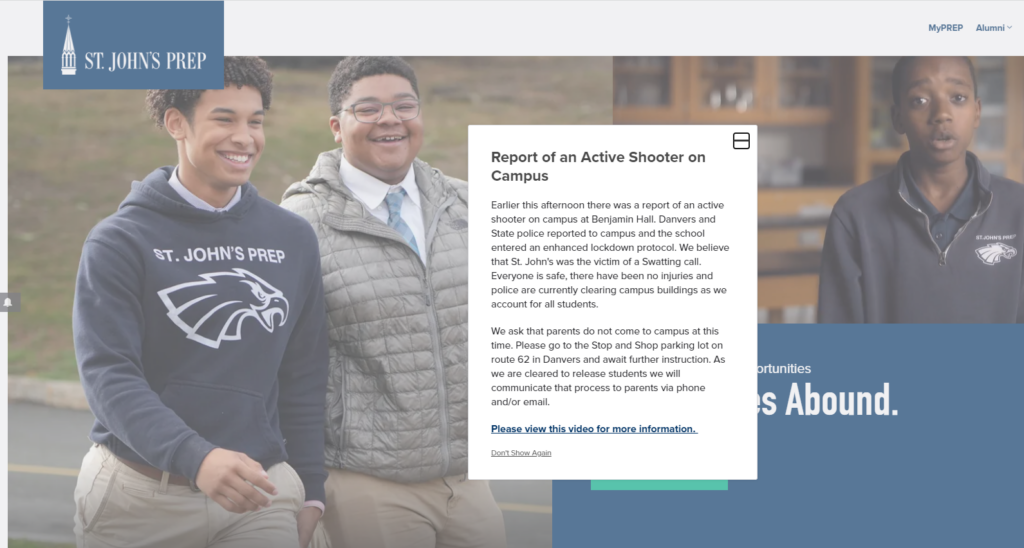 A prep school in Danvers, Massachusetts, said Monday it was the "victim" of a suspected "swatting" call.
Massachusetts State Police said that they responded to St. John's Prep after someone was reported having a gun on the school's property.
"Immediate entry made and no threats identified at this time," read a tweet from state police. "Teams doing secondary sweeps."
Police said students were already out of the building or were being cleared.
Police said students who fled campus on their own were directed to Stop and Shop. Parents were told to reunite with their children at 301 Newbury St.
A notice on the school's website said there was a report of an active shooter at Benjamin Hall.
"We ask that parents do not come to campus at this time," read the notice. "Please go to the Stop and Shop parking lot in Danvers and await further instruction."
No injuries were reported.