Massachusetts residents will no longer be able to trash old mattresses or box springs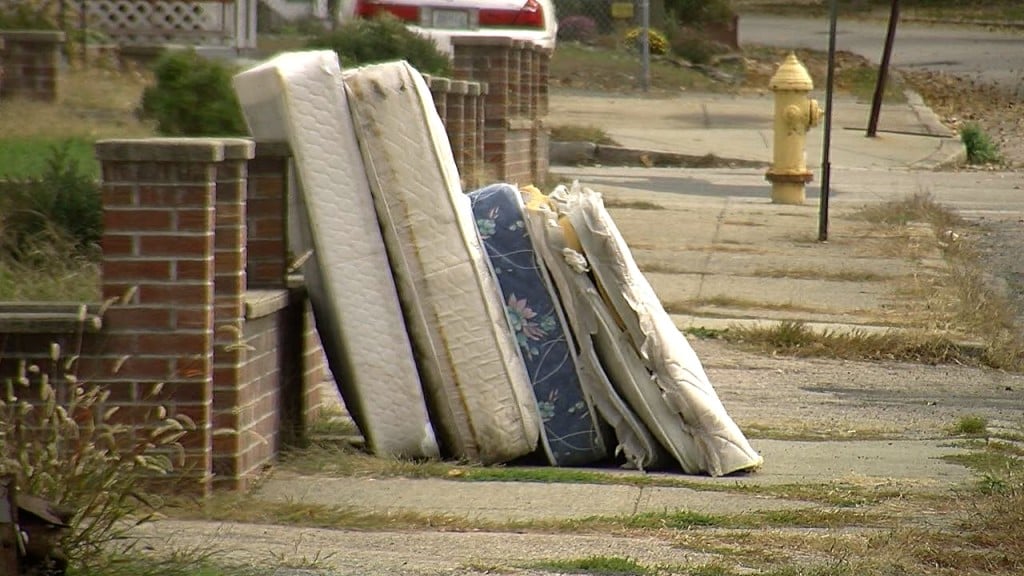 TAUNTON, Mass. (WLNE) — Massachusetts residents looking to get rid of their old mattress or box spring can no longer put it in their trash starting Nov. 1.
The Commonwealth is implementing new waste ban disposal regulations that require mattresses and box spring boxes to be recycled or donated.
The city of Taunton is partnering with a contractor, HandUp, to meet the new state mandates.
There's a $35 per unit fee. According to the city, a mattress and a box spring together are considered to be two units. So, anyone looking to get rid of both, will have to pay a total of $70.
The fee was approved by the Taunton City Council on Sept. 20.
For more information on Taunton's services and the changes coming next month, visit taunton-ma.gov.