Massachusetts revamps vaccination sign-up process, state lawmakers still critical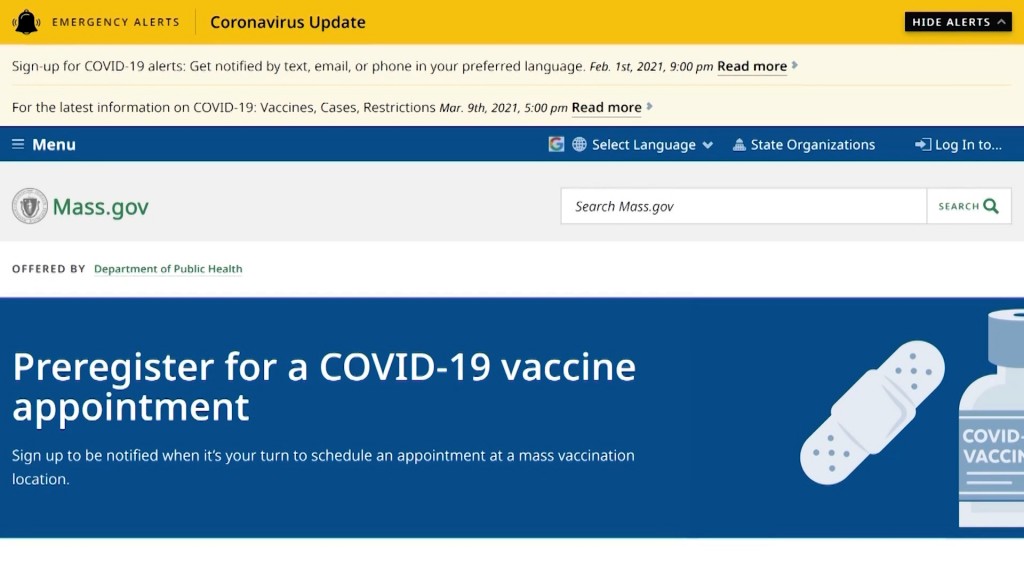 FOXBORO, M.A. (WLNE) — Massachusetts is launching a new pre-registration system to help residents sign up for Covid-19 vaccination appointments.
Governor Charlie Baker announced Wednesday that the state is teaming up with Google to launch a pre-registration website.
Beginning Friday, eligible residents can request appointments at any of the state's 7 mass vaccination sites.
Once appointment slots become available, residents will be notified by a call, text or email based on the order in which they pre-registered. They will then have a 24-hour window to book an appointment for the following week.
"It's certainly a step in the right direction, but [the sign-up process] is still chaotic," said state representative Jim Hawkins from Attleboro.
The new system will only be used to book appointments at the state's mass vaccination sites, which raises concerns from some about vaccine distribution to smaller local sites like hospitals.
"My concern is the availability locally," Hawkins told ABC 6 Thursday. "There's a site here in South Attleboro that had an issue with getting second doses for people who had already gotten their first dose through them."
"I've got to be sympathetic to the governor," Hawkins continued, "because the supply is so unreliable. But still, it's chaos. It's real chaos."
The state says residents in line will be contacted weekly to ask if they want to remain in line.
Anyone who gets vaccinated outside of the state's mass vaccination sites is asked to remove themselves from the pre-registration list.
"I don't think it excuses the fact that [the state] dragged their feet for 3 months," said state senator Eric Lesser from Longmeadow. "That being said, I'm glad to see it happening now and I hope it works."
On Thursday, 400,000 educators in the state became eligible to sign up for vaccination appointments. Anyone who tried to sign up for an appointment Thursday, had to utilize the old method, rushing to the computer at 8:30am to try and snatch an opening.
Thursday was the final time appointments slots were dropped through the state's online portal and digital waiting room.
To sign up for pre-registration, visit www.mass.gov/covid-19-vaccines
(c) WLNE-TV // ABC 6 2021