Massachusetts State Police arrest fugitive on sail boat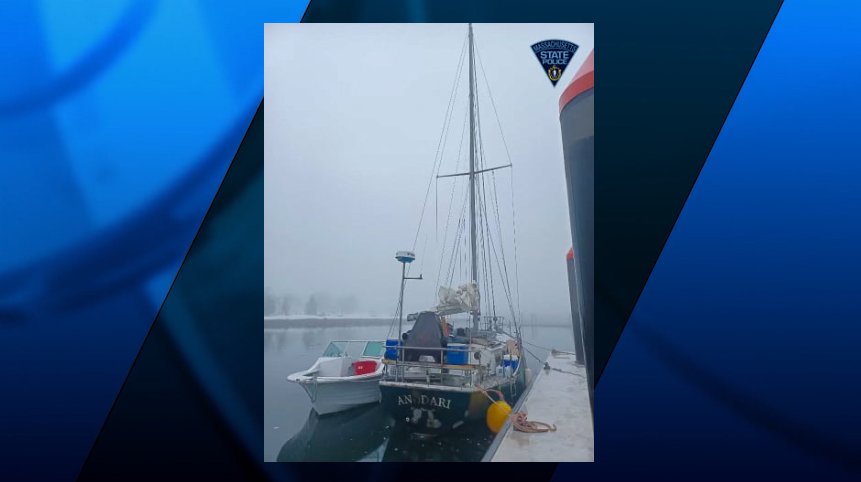 FAIRHAVEN, Mass. (WLNE) — Massachusetts State Police, New Bedford police, and U.S. marshals arrested a fugitive living on a sailboat in Fairhaven earlier this week.
State police said that 52-year-old Eric Waite was wanted for domestic violence and terrorizing. Waite had been on the run from Maine and was living on the sailboat just off of Pope's Island.
Authorities boarded two separate vessels and traveled out to the sailboat early on Tuesday morning. Troopers boarded the sailboard and found Waite, who tried to give them a fake name. However, they were able to confirm his identity and place him under arrest as a fugitive from justice.
He was taken back to shore and taken to the State Police-Dartmouth Barracks for booking.