Massachusetts State Police arrest protestors chained to a boat outside Gov. Baker's home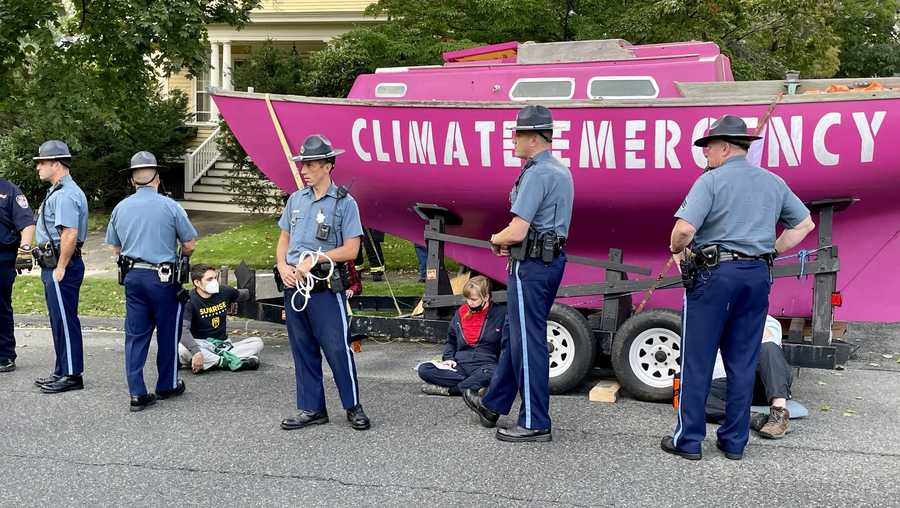 SWAMPSCOTT, Mass. (WLNE)- Massachusetts State Police arrested seven protestors outside Gov. Charlie Baker's home on Tuesday.
The protestors had chained themselves to a large boat outside of the residence in Swampscott, also blocking a public road.
State troopers cut the ties holding the protestors to the boat and arrested six of them.
Troopers arrested a seventh protestor who was on top of the boat.
State police did not mention what the protest was in regards to.