Massachusetts State Police, FBI investigating Cambridge church fire as arson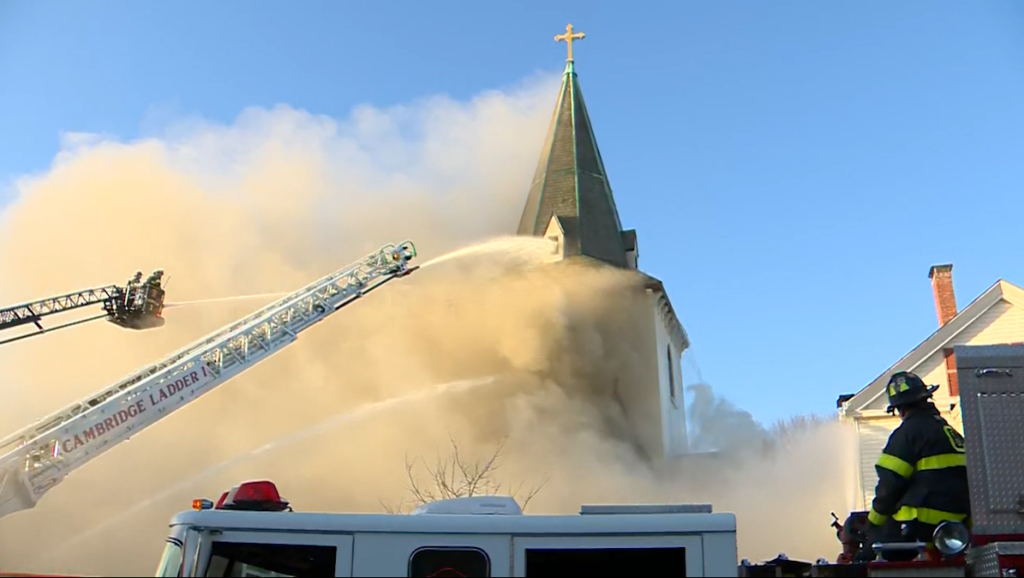 CAMBRIDGE, Mass. (WLNE) — Massachusetts State Police and the FBI said they are investigating a fire at a Church on Easter in Cambridge as arson and are asking for the public's help.
The fire started around 5:30 p.m. on April  9, hours after the church held an Easter service.
Authorities are asking the public for any photos or videos from the church that were taken that day, including during firefighting operations.
Fire officials said they have not pinpointed an exact origin of the fire; however, they believe it started in the front of the church.
Information including photos and videos can be submitted to the Federal Bureau I from their webpage here.
No further information was immediately released.