Massachusetts State Police mourn death of K-9 Echo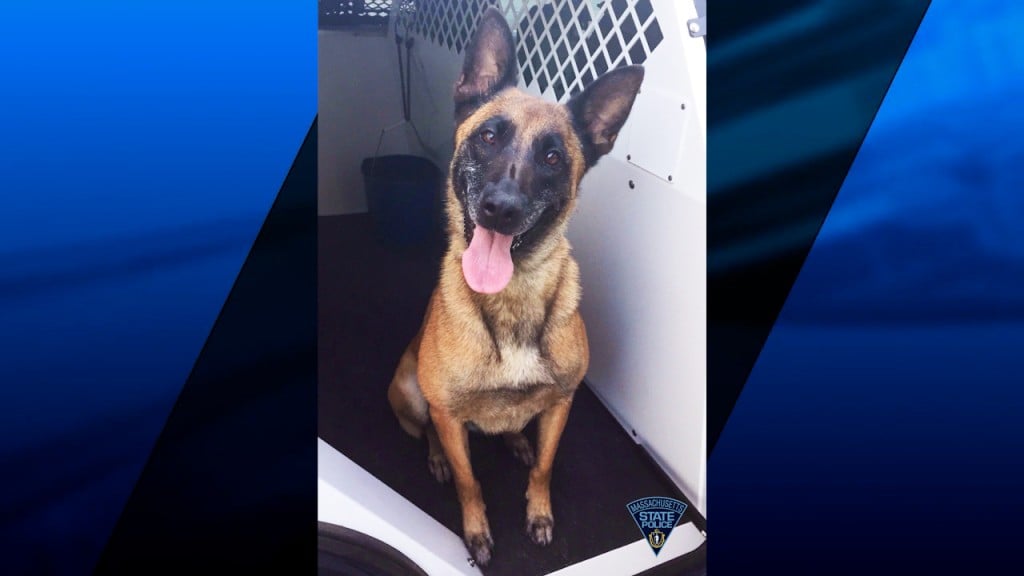 Massachusetts State Police are mourning the death of K-9 Echo, who served the Commonwealth for over seven years before recently retiring. She was 10 years old.
Echo was teamed up with Lt. David Nims in September 2014. However, her career ended when Nims was promoted several months ago to his current position. The K-9's cause of death wasn't immediately known.
"Smart, fearless, and tenacious, Echo loved going to work every day," police wrote in a Facebook post.
Throughout her career, she accomplished many things, including tracking down a stabbing suspect who was wanted for attempted murder and finding a "fleece jacket worn by a murder suspect who had discarded the clothing in the woods."
"When Echo found it, inside the pocket were prescription bottles in the murder victim's name, which proved to be key evidence," police said.
The agency said the K-9 was a dedicated, devoted, and loyal partner.
"She made Lieutenant Nims, her unit, and the Massachusetts State Police proud, and we were honored to have counted her as part of our family," said state police.
"Play time, now and forever, Echo. You have earned it," concluded police.