Massachusetts State Police respond to mask dispute on plane at Boston airport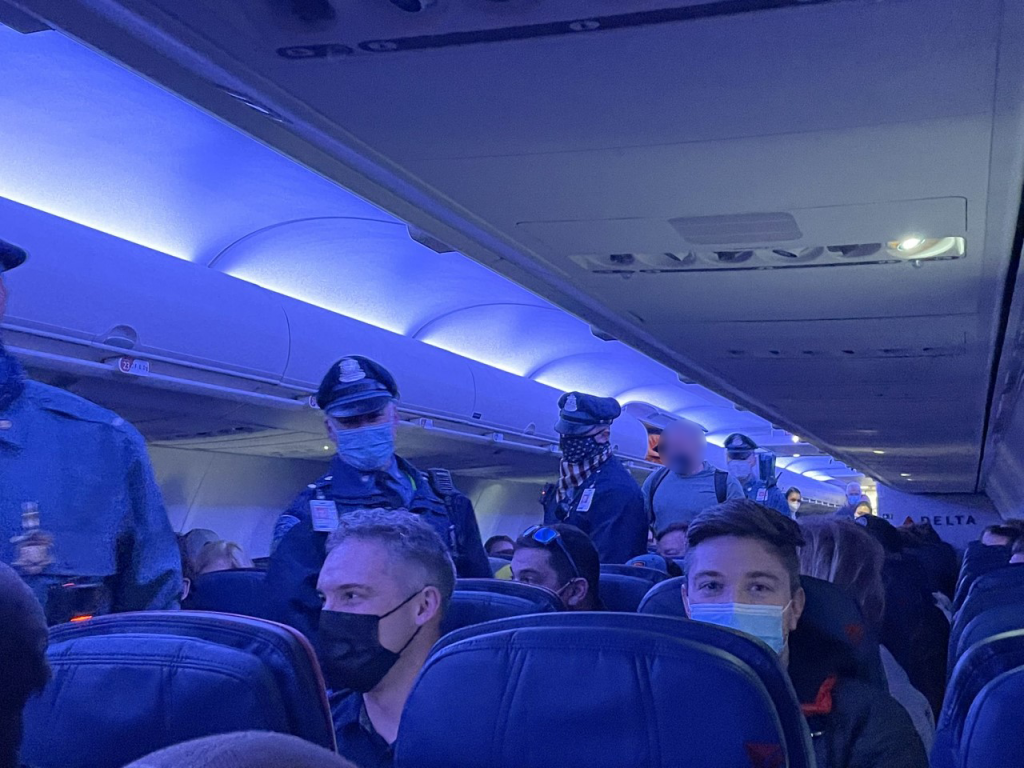 BOSTON, MASS. (WLNE)- Massachusetts State Police escorted a man off a Delta flight at Logan International Airport on Wednesday, after refusing to keep his mask on aboard the plane.
A dispute broke out with another passenger over the man continuously being asked to keep his mask on.
One passenger on the plane tweeted a photo showing the man being taken off the flight by several troopers.
The flight going from Boston to Salt Lake City ended up being delayed two hours.
State Police tell ABC6 that the man was rebooked onto a later flight, and there were no charges.