Massachusetts state representative looks to rescue bus service in New Bedford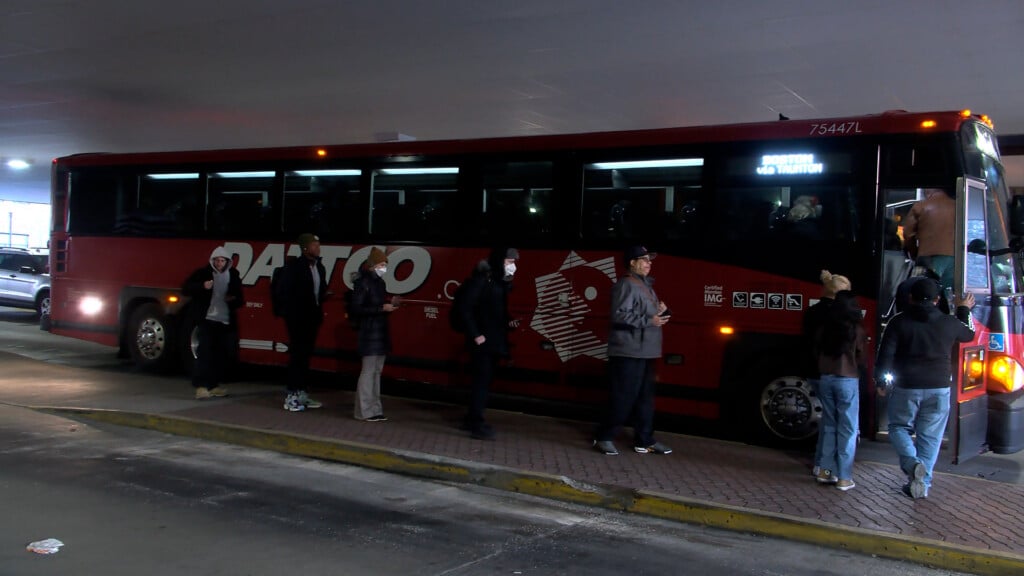 NEW BEDFORD, Mass. (WLNE) — Concern has continued to grow over the impending cancellation of bus service from New Bedford to Boston. Now, some state leaders are getting involved in trying to find alternatives to keep the buses in service now the push is on to find a way to keep bus services for those in New Bedford rolling.
"That's an important link. Having New Bedford connected to Boston is important," said Tony Cabral, a state representative from Bristol County. "The coming of the train tells you it's important. So, why would we cut off that link before another service starts."
That's how many in New Bedford feel as well who rely on DATTCO busses to get them to and from Boston on a regular basis and would be left without a way to get to work or important medical appointments on April 16 when the DATTCO pumps the brakes.
"Honestly, I think I'm just stuck until the train does arrive at the end of the year," said Anna Frederikse, who works in Boston. "I can't count on family or friends to be able to get up there. So, this is my way of getting up there," added Lynn Chumack, who rides the DATTCO bus.
Now, state Rep. Tony Cabral has gotten involved in hopes to find a resolution and subsidize the bus service through the launch of the Massachusetts Bay Transportation Authority commuter rail service later this year.
Speaking to ABC 6 News Thursday morning, Cabral said he plans to make a push to the legislature at the state house for a solution.
"I'm gonna coordinate with my colleagues, in particular, the ones in Southeastern Massachusetts, and if we need to reach out to others [we will]," Cabral said. "I'm waiting for a response from the Secretary of Transportation office for what the alternatives are."