Massachusetts Steamship Authority hit with ransomware attack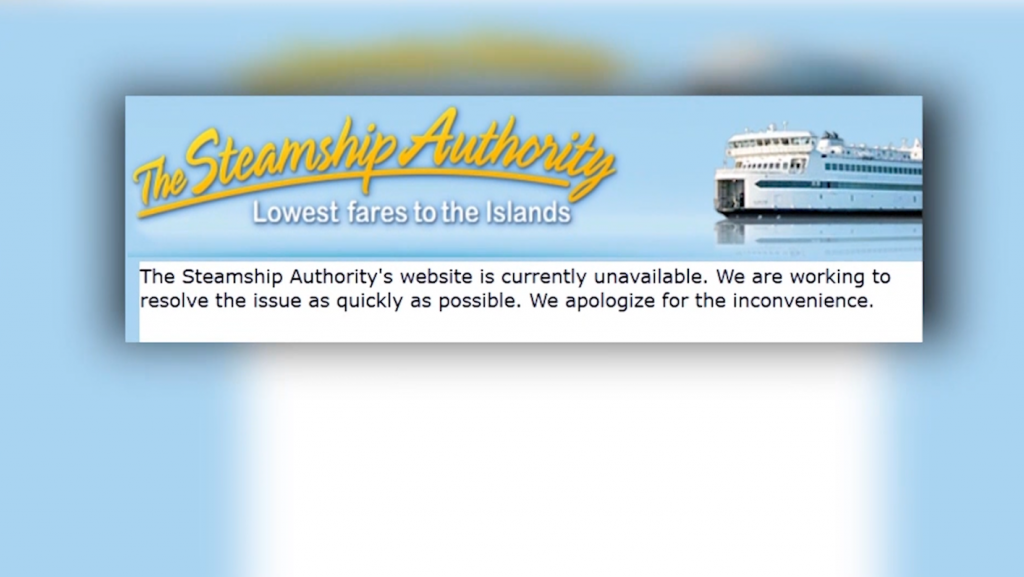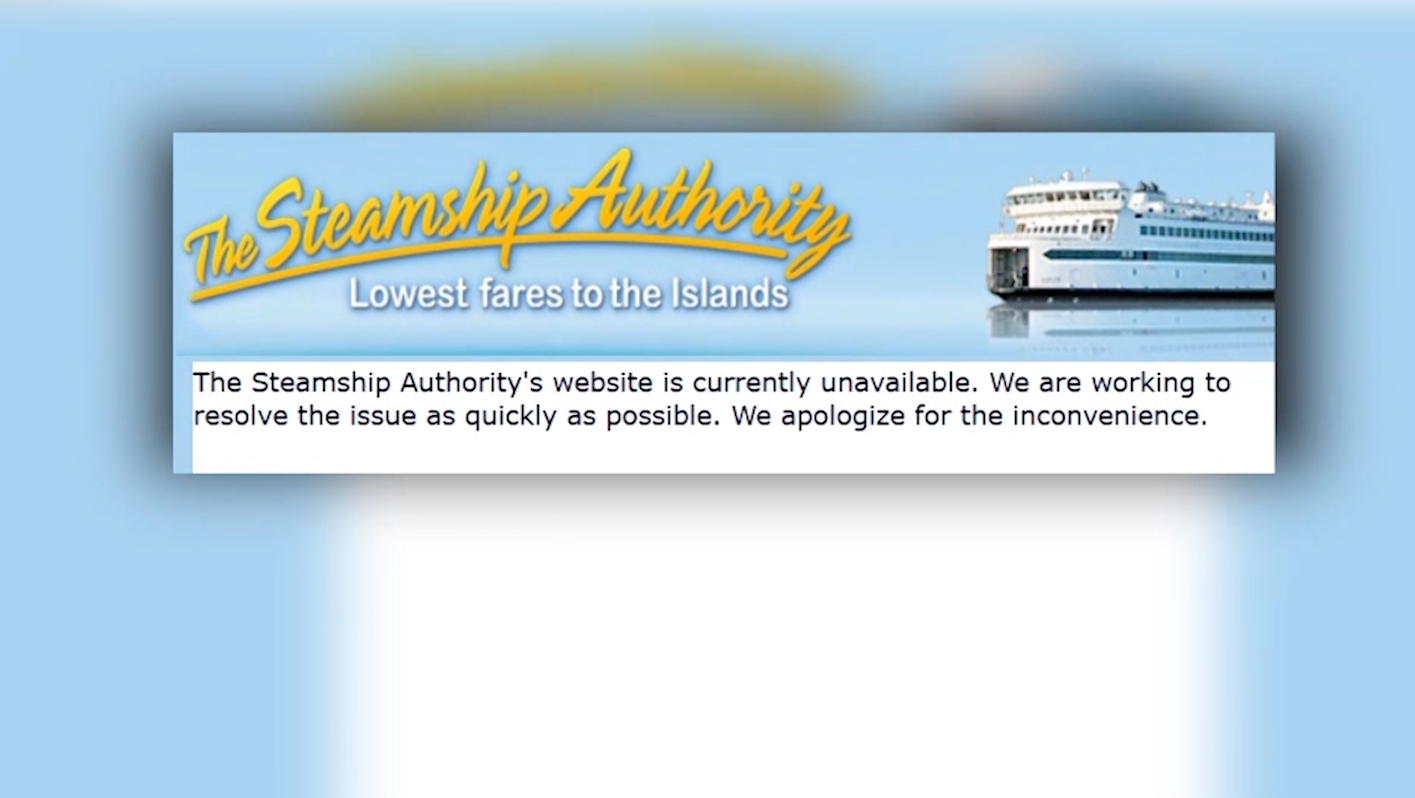 BARNSTABLE, Mass. (WLNE) – The Massachusetts Steamship Authority is the latest company to get hit with a ransomware attack. The company says the website, which allows passengers to book reservations, has been offline since Wednesday and will continue to affect ticketing on Thursday.
The Steamship Authority, which provides ferry service to Martha's Vineyard and Nantucket, left customers unable to book or change vehicle reservations online or by phone. Now they're suggesting customers use cash for payment for tickets or parking as the attack continues to impact operations.
The company said there was no impact to the safety of vessel operations, saying the issue was not affecting radar or GPS functionality. "Scheduled trips to both islands continue to operate, although customers may experience some delays during the ticketing process," the company said.
"She just had to use a different card system rather than the one she used to use, the old system is what she had us use, the old card readers and that was it," passenger Edith Bazile said. "I did miss a ferry because if I did have my ticket I could just go and spontaneously get on."
The Steamship Authority says existing reservations will be honored and rescheduling and cancellation fees will be waived.
"They're going to evaluate how the ransomware came in, how to prevent it, how to stop it, and then assess the damage," Christopher Dias with Tech 911 said. "Then, no pun intended, try to plug that ship real quick."
Dias, a computer expert with Tech 911, says these cyber attacks are on the rise recently hitting JBS, the world's largest meatpacker and not too long ago, shutting down one of the United States' largest oil pipelines.
Kaspersky, a Woburn, Massachusetts cyber-security based firm, said in a recent report that ransomware was the top cybersecurity threat facing businesses in 2021, with criminal groups making daily headlines as they grow bolder.
"Technology is increasing and people are on their computer due to the pandemic more than ever," Dias said. "People are working from home; they're outside their network where some extra securities are at. We've adjusted and adapted to the way the world is doing business and the bad people are taking advantage of that."
Dias says there are steps you can take to protect your data. The first: never click on suspicious hyperlinks or emails. The second: don't accept friend requests or reply to emails from someone you know with a new account before verifying.
"The best thing to do is if you're not sure if this person is legit is don't reply to that email," Dias said. "Call the organization, make sure it is who it is and be vigilant."
He says a good antivirus or firewall will prevent some hackers from getting into your system and most importantly, always update your computer and back it up on an external hard drive.